New letter from pope urges Catholics to holiness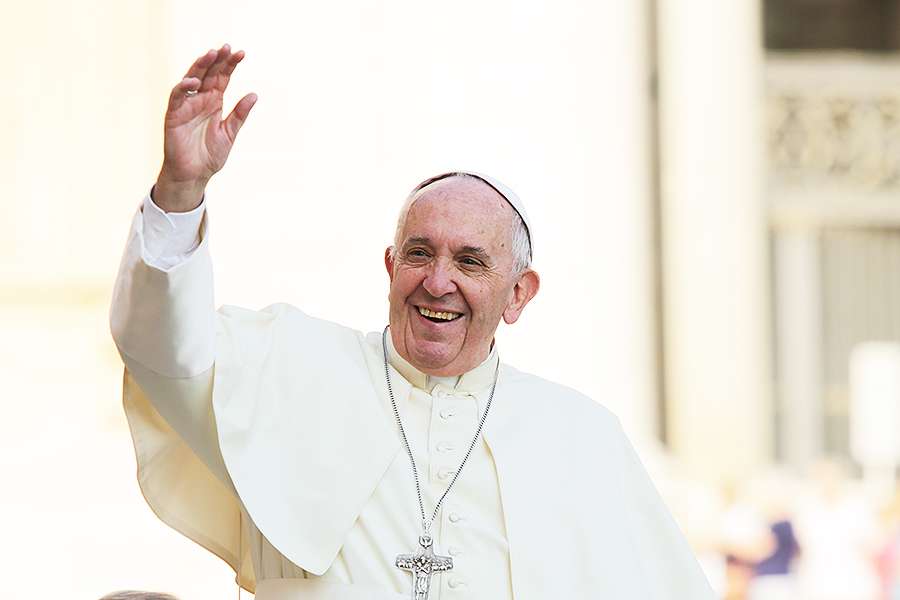 Pope Francis released  third apostolic letter, "Rejoice and be Glad: On the Call to Holiness in the Contemporary World" ("Gaudete et exsultate") Monday, April 9. The document urges Catholics to seek holiness and to avoid what the pope sees as two special temptations to error popular in modern thought.
"My modest goal is to repropose the call to holiness in a practical way for our own time," the pontiff wrote in the letter, available online at the Vatican's website.
The letter addresses the reality of evil and of Satan, and warns people against contemporary forms of Gnosticism and Pelagainism. These ancient heresies recur in different forms, but generally include the thought that matter and spirit are opposites and considered one all-good and the other evil, and that knowledge of this and other secrets about reality are known only to a few (Gnosticism) and that people can save themselves by their actions or beliefs, without help from God (Pelagianism).
The five-part letter urges Catholics to remember that life is a spiritual battle against evil, emulate the saints, and follow the teachings of Christ given in the Gospels. He points to five signs of holiness in the modern world: perseverance, patience, and meekness; joy and a sense of humor; boldness and passion; spiritual growth in community with others; and frequent prayer.
"It is my hope that these pages will prove helpful by enabling the whole Church to devote herself anew to promoting the desire for holiness," the Holy Father wrote.
Pope Francis's previous apostolic letters are "The Joy of the Gospel," (Evangelii gaudier") and "The Joy of Love" ("Amoris laetitia). All three are classified as Apostolic Exhortations. An exhortation is an important teaching document, but less authoritative than an apostolic constitutions or a papal encyclical. Documents from the Holy See are known by the first few words of the Latin text, not by titles.
In a statement Monday, U.S. Conference of Catholic Bishops President Cardinal Daniel DiNardo welcomed the letter, calling it "a wonderful tool for renewing our love for God and for each other."
"In this exhortation," the statement begins, "Pope Francis is very clear – he is doing his duty as the Vicar of Christ, by strongly urging each and every Christian to freely, and without any qualifications, acknowledge and be open to what God wants them to be – that is 'to be holy, as He is holy' (1 Pet 1:15). The mission entrusted to each of us in the waters of baptism was simple – by God's grace and power, we are called to become saints."