Obituary: Sister Jean Masterson
Sister Jean Masterson, age 76 years, of Cincinnati, OH, a Sister of the Congregation of St. Joseph for 58 years, died Nov. 16, 2019.
Sister Jean ministered as a teacher at Immaculate Heart of Mary, Guardian Angels, and St. Thomas More elementary schools, as well as teacher and administrator at McNicholas High School. She served as the first female associate vocation director for the Archdiocese of Cincinnati, the founding executive director of the Jordan Center (health attention for the working uninsured), and pastoral associate for St. Anthony parish in Madisonville. She was a member of multiple religious and civic Boards. Within the Congration of St. Joseph, she served as vocation director and in multiple elected leadership roles. She was named a YWCA Cincinnati Leading Woman in 1996, and received the McNicholas Alumni Full Stature Special Achievement Award in 2018.
In addition to multiple members of her religious congregation, she is preceded in death by her parents, H. Edwin and Jean (Dunbar) Masterson, her brother Jerry Masterson, and her sister Kathleen Cozzetto. She is survived by sisters Sharon (Swede) Nilsen, Betty (the late James) Scattini, and Elaine (Jeff) Sauro, her sister-in-law Barbara Masterson and brother-in-law Michael Cozzetto, as well as multiple nieces, nephews, and great nieces and nephews. Sister Jean's body has been donated to science.
A Memorial Mass will be celebrated at St. Anthony Church in Madisonville on Friday, November 22, 2019 at 4:00 p.m.
Memorial gifts may be made to the Congregation of St. Joseph, 3430 Rocky River Dr., Cleveland, OH 44111, to the St. Anthony Parish Bread Fund for the Poor, or to a charity of your choice.
www.tpwhite.com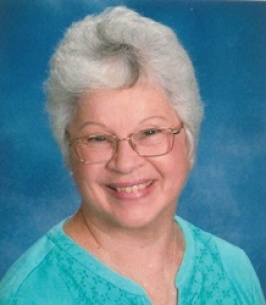 immac