Run for the Call to raise funds, awareness for seminarians
January 3, 2012
ARCHDIOCESE — Run for the Call, a new initiative created by Wayne Topp, the associate vocation director for the Archdiocese of Cincinnati, with the support of Father Kyle Schnippel, vocation director, will be taking a team of runners to the events of the Flying Pig Marathon, May 5-6, 2012 to raise awareness and money for seminarians.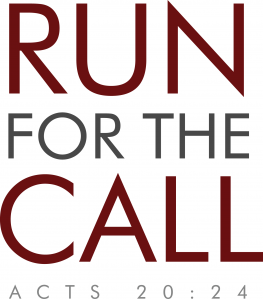 Since 2008, the number of college seminarians within the archdiocese has risen sharply from four to 15, the most college seminarians seen locally in nearly 20 years. With these additional seminarians, however, come increased costs to the archdiocese. One effect of these financial burdens is that the seminarians are not able to receive as much aid as they had in the past, and for the first time this year, two young men needed to request additional assistance in order to enter seminary formation. It was quickly decided that these students would be given loans that would only need to be repaid if the student left formation.
After sitting in on the meeting in which these loans were granted, Topp believed there could be a better way to offer these men assistance that wouldn't put more burden on the archdiocese or on the student if he was to leave the seminary. In thinking about different options to meet these goals, Topp remembered running the Flying Pig Marathon to help raise money for candidates entering a women's religious order and Run for the Call was born.
Topp noted that Acts 20:24 is a reminder to "finish (our) course and the ministry (we) have received from the Lord Jesus, to bear witness to the Gospel of God's grace." Inspired by these words, 10 people have already joined the team, including six seminarians for the Archdiocese of Cincinnati.
The team is looking for more men and women to join them. Run for the Call participants will pray for any intention sent to them.  To volunteer for the team, make a prayer request or donation, visit http://runforthecall.wordpress.com, or send a check made out to Archdiocese of Cincinnati to: Vocation Office, c/o Run for the Call, 100 E. Eighth St., Cincinnati, Ohio 45202.