Second AMP Fest draws big crowd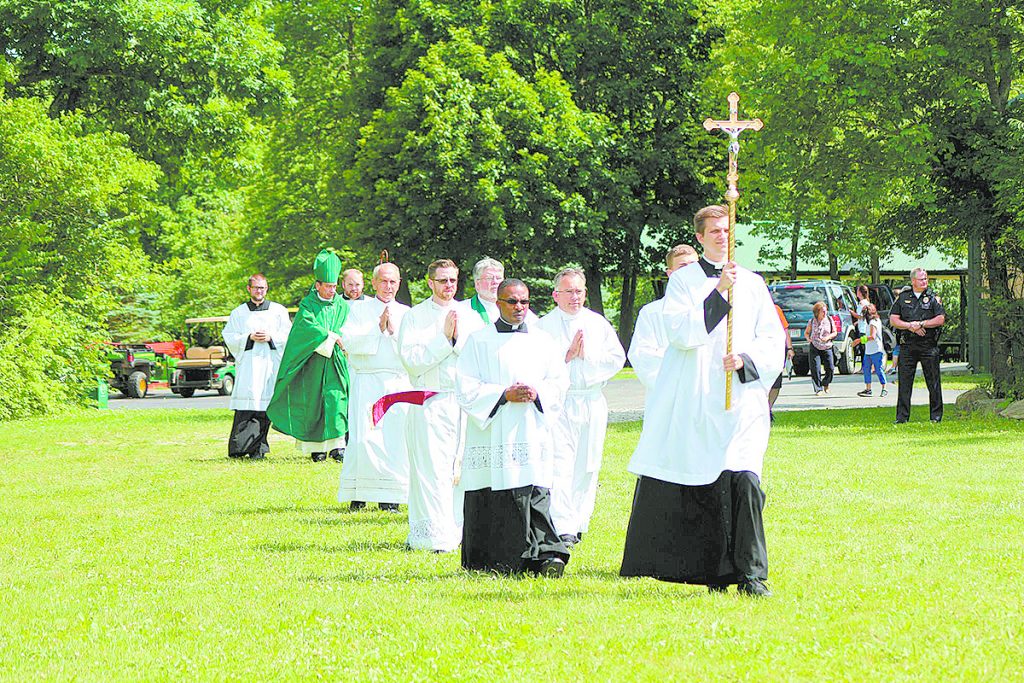 Almost 300 youth gather at center for Adoration, Music, and Praise
More than 278 young people gathered in Ludlow Falls on June 24 for day of evangelization and celebration.
The second annual AMP Fest ("AMP" stands for "Adoration, Music, Praise") in grades seven through 12 attended the day hosted by the Transfiguration Center for Spiritual Renewal. Activities featured games, adoration, speakers, dinner, and a Mass celebrated by Archbishop Dennis M. Schnurr.
"It was a wonderful, wonderful event," said Father Eric Bowman, pastor of Church of the Transfiguration. "It was incredibly powerful, a day filled with fun, energy and prayer."
The 2017 AMP Fest theme, "Fearless," comes from 1 Timothy 4:12: "Let no one disregard you because you are young, but be an example to all the believers in the way you speak and behave, and in your love, your faith and your purity."
Speakers included Ryan Mahle, a theology teacher at Archbishop Alter High School in Kettering, and Brad Bursa, director of the archdiocesan Office of Youth Evangelization and Discipleship. Fr. Ethan Moore acted as MC and led Eucharistic adoration.
Music was provided throughout the day by His Own, a woman's singing group, and by evangelist and musician ALOB.
Next year's Midwest AMP Fest is scheduled for June 23. For more information, visit https://www.midwestampfest.com.