Sister of Charity of Cincinnati Helen Margaret Cullen dies at age 93
DELHI TOWNSHIP, OHIO – Feb. 18, 2020 – Sister of Charity of Cincinnati Helen Margaret Cullen died Feb. 12, 2020, at the age of 93 in Mother Margaret Hall, the nursing facility of the Sisters of Charity. Sister Helen Margaret was born Honora Cullen on July 8, 1926, to Walter and Margaret (McCormick) Cullen in Detroit, Michigan. She was one of nine children.
Sister Helen Margaret grew up in Detroit, attending St. Mary of Redford Elementary School and graduated from St. Mary of Redford High School in 1945. After high school she worked for a time and then chose to enter the Sisters of Charity in November 1946. She was a Sister of Charity for 73 years. When making vows in 1947 she chose the name Helen Margaret.
Sister Helen Margaret earned a Bachelor of Science degree in education from the College of Mount St. Joseph in 1959 and a master's degree in education from St. John's Teachers College, Cleveland, Ohio, in 1966. Sister also received a master's in Community Planning and Organization from the University of Cincinnati in 1971.
Sister Helen Margaret's ministries span 50 years, 24 in education as teacher and principal and 26 in social services as a community organizer and addiction counselor. She began her education ministry at St. Aloysius, Fayetteville, Ohio, in 1947; in 1948 she went to Sacred Heart School, Denver, Colorado, until 1952. Next Sister went to St. Mel, Cleveland, Ohio (1952-'53) and then St. Bernadette, Westlake, Ohio (1953-'58) as a junior high teacher. It was at this time that Sister Helen Margaret became an elementary principal, first at Holy Name, Cleveland (1958-'60); next at St. Patrick, Cincinnati (1960-'62) and then St. Rose, Cincinnati (1962-'68).
While at St. Rose she became involved in community organization and spent the next two years with Santa Maria as a community planner and organizer. In 1970 she became a full-time student at the University of Cincinnati; she put this education to work at St. Paul's and Catholic Social Services, Cincinnati (1971-'75). Next she traveled West to Las Vegas, Nevada and Phoenix, Arizona and then Seattle, Washington, serving in social services, particularly in alcohol and addiction counseling, 1976-'86. She served as a primary therapist and then a program manager, all with Cottonwood Services in a variety of cities in the Southwest. Eventually she came to Albuquerque, New Mexico (1989-'90), back near other Sisters of Charity which she valued.
Sister Helen Margaret would later say that she enjoyed whatever it was that she was sent to do, but she looked most fondly on her years as a therapist, "where there is a sharing on such a deep spiritual level and where one could see people turning their lives around for the better." In her retirement Sister Helen Margaret volunteered with the Salvation Army in Colorado Springs, Colorado (1993-'95) and at St. Joseph parish in Waycross, Georgia (1995-'96) before moving to Cincinnati. She saw her faith, which she attributes to her Irish mother, as getting her through the ups and downs of life. In retirement Sister was grateful for the slower pace which allowed for more freedom of movement and time to be with people.
A local friend and mentor of Sister Helen Margaret, Brian Garry, remembers her as a longtime fighter for racial justice in the City of Cincinnati. He shared, "Sister Helen was well known to those on the streets in Pendleton and Over-The-Rhine where she fought for justice in the 1970s. She called for justice for African-Americans during the uprisings in Over-The-Rhine and in the ensuing years of the boycott and negotiations. Her steady voice made a difference. She will be missed."
Sister Helen Margaret is survived by her sister Barbara Cullen and numerous nieces and nephews. She was preceded in death by her sisters Margaret Begoian and Catherine Cullen and brothers Walter, John, James, Charles and Robert Cullen.
Sister Helen Margaret chose a green burial and wished no funeral. Mass was offered in the Motherhouse chapel on Monday, Feb. 17, 2020, for her intentions. Burial in the Sisters of Charity cemetery took place after the Mass.
Memorials can be made in Sister Helen Margaret Cullen's name to the Sisters of Charity of Cincinnati Retirement Fund, 5900 Delhi Rd., Mount St. Joseph, Ohio 45051.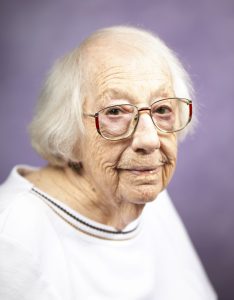 ---
The Sisters of Charity of Cincinnati, whose Motherhouse is located in Delhi Township, a western suburb of Cincinnati, is an apostolic Catholic women's religious community that exists to carry out the Gospel of Jesus Christ through service and prayer in the world. Sisters, using their professional talents as ministers of education, health care, pastoral and social services, as well as caring for all creation, currently live and minister in 18 U.S. dioceses, and in Guatemala and Mexico. They also sponsor institutions to address education, health care and social service needs, with particular concern for direct service to the poor.
The Sisters of Charity of Cincinnati are joined in mission by 204 Associates. Visit the Sisters of Charity website at www.srcharitycinti.org