St. Lawrence, patron of deacons, suffered a martyr's death in Rome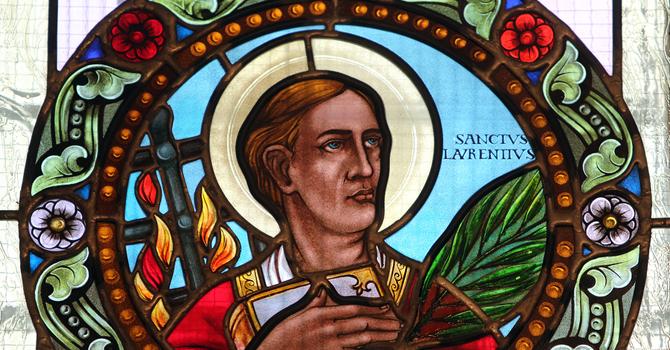 One of the first deacons of Rome, St. Lawrence was one of the victims of the persecution of Valerian in 258. 
At the beginning of the month of August, 258, the emperor issued an edict, commanding that all bishops, priests, and deacons should immediately be put to death ("episcopi et presbyteriet diacones incontinenti animadvertantur." This imperial command was immediately carried out in Rome. 
Pope Sixtus II was apprehended Aug. 6 in one of the catacombs, and executed immediately. Two other deacons, Felicissimus and Agapitus, were put to death the same day. 
In the Roman Calendar of feasts of the fourth century, their feast day is on the same date. Four days later, on the Aug. 10, Lawrence, the last of the original deacons, also suffered a martyr's death. A native of Spain, he was tortured and died on a hot grill.
His feast falls on that day, according to the Almanac of Philocalus for the year 354, the inventory of which contains the principal feasts of the Roman martyrs of the middle of the fourth century. The text also says his grave is to be found on the Via Tiburtina. 
Source: Catholic.com