St. Peter in Chains to ring bells in honor of Notre-Dame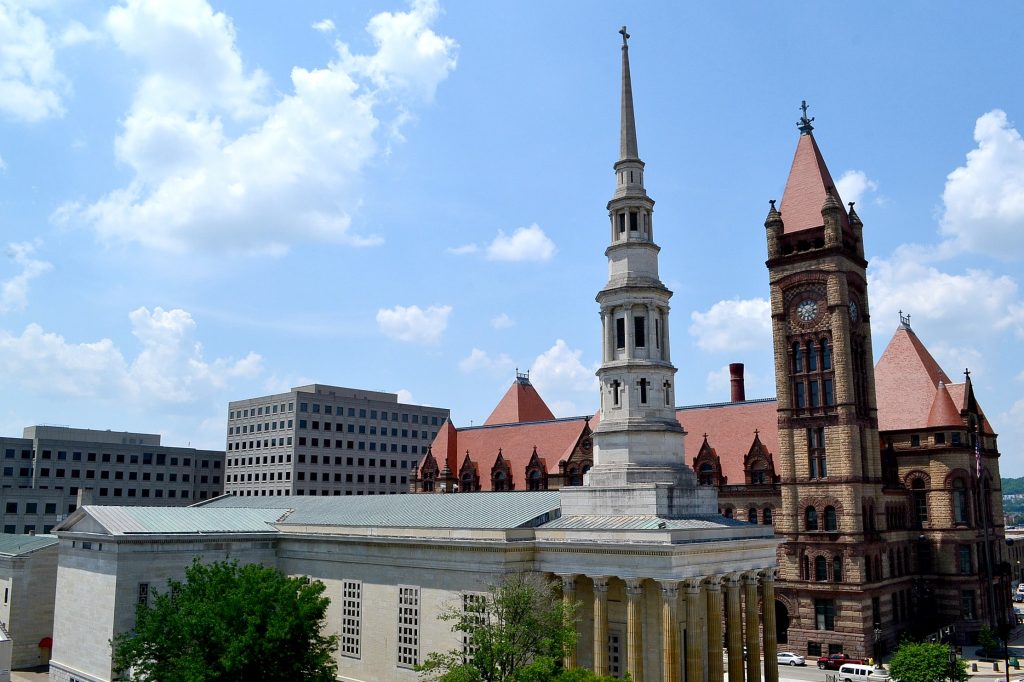 St. Peter in Chains Cathedral in downtown Cincinnati will ring their church bells at 12:50pm today, marking the start of the devastating fire at Notre-Dame Cathedral on April 15. The bells will ring for 2.5 minutes. The bell ringing hopes to invoke prayers for all of those impacted by the fire on Monday and to honor the great spiritual and cultural heritage of Notre-Dame Cathedral in Paris. Bells were rung at churches and cathedrals worldwide on Tuesday in recognition of the fire and many churches and cathedrals are participating again today.
Archbishop Dennis M. Schnurr's Statement released yesterday:
"Here in the Archdiocese of Cincinnati, we join in prayer with the millions of Catholics around the world and especially in the Archdiocese of Paris, asking Our Blessed Mother to guide those who contemplate the future of the Cathedral of Notre Dame. The holy site has been a place of beauty and prayer for millions throughout the centuries. We pray for all those who mourn the devastation to this iconic church and we look in anticipation to Christ's Resurrection for hope to renew the Cathedral at Notre Dame and the Church."
The Basilica of the National Shrine of the Immaculate Conception in Washington, DC, has set up a fund to help the Cathedral resurrect and rebuild. Information on this fund, and directors for submitting any locally-collected contributions, been sent to diocesan finance directors as well. If parishioners would like to support the effort and your diocese is not taking up a special collection, they can do so easily by visiting www.SupportNotreDame.org which is a site solely dedicated to this cause
The Roman Catholic Archdiocese of Cincinnati is the 44th largest Catholic diocese in the country, with more than 450,000 Catholics, and has the sixth largest Catholic school system in terms of enrollment with more than 40,000 students. The 19-county territory includes 211 parishes and 111 Catholic primary and secondary schools.