St. Philip Neri Oratory dedicates restored residence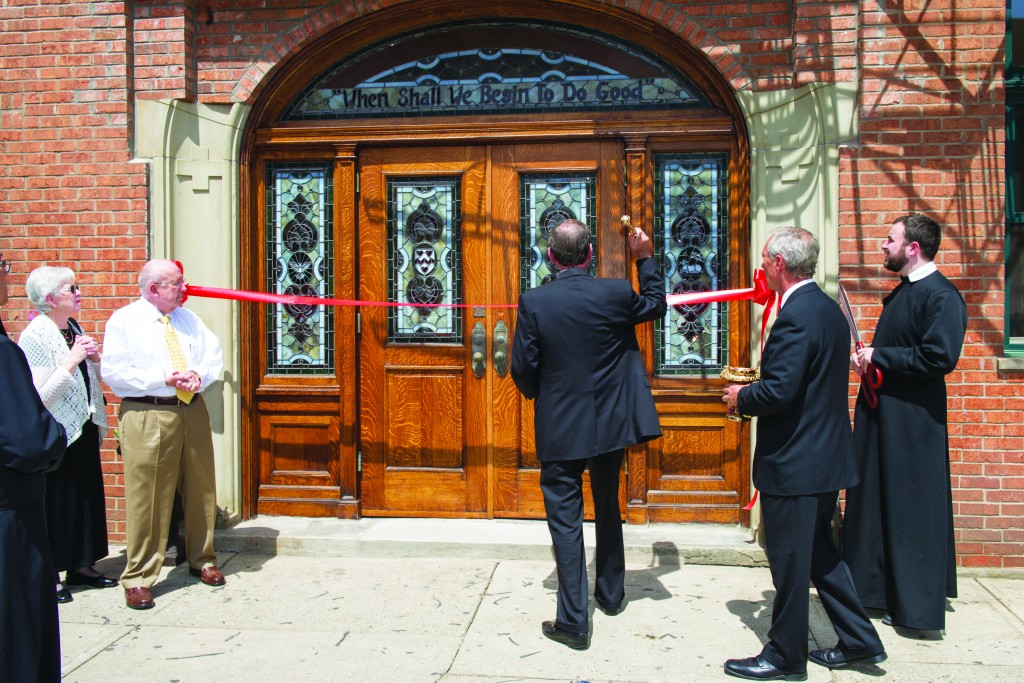 The dedication of Pious House April 18 marked the end of a journey for the Oratory of Philip Neri Community in Formation here, according to Father  Jon-Paul Bevak.
"Finishing the house was the last expectation," he explained, placed on the community in formation by Archbishop Dennis M. Schnurr.
In addition to Father Bevak, the community consists of Father Lawrence Juarez, Father Adrian Hilton and novice Bill Wilson.
The restored building at 118 E. 12th Street, behind Old St. Mary's where Father Bevak, serving as moderator of the community, is parochial administrator, will serve as the main Oratory residence and he said he and the other members of the community would move in gradually from the rectory at Old St. Mary's.
Father Bevak said numerous benefactors made the restoration of the building possible, "and I wouldn't want to name any of them for fear I would leave someone out by accident," he said.
The group is considering restoring an adjacent building to use for a chapel and as a 24-hour confessional. "That's one project under consideration," he said, "but we have many obstacles to overcome before that is a reality."
For more information about the Community in Formation or to contact the group, see www.spncincinnati.com.
This article first appeared in the June 2016 print edition of The Catholic Telegraph.