St. Vincent de Paul Cincinnati welcomes new executive director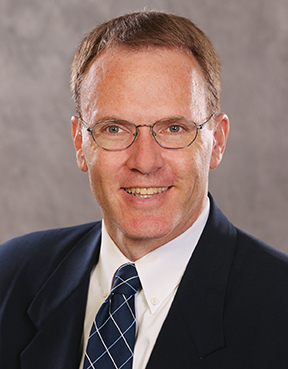 Press Release
Following an extensive search lasting nearly six months, the Society of St. Vincent de Paul, a leading local non-profit serving families in need across Cincinnati, is pleased to announce that Mike Dunn will assume the role of Executive Director of the Cincinnati District Council effective June 1, 2015.
Dunn succeeds Liz Carter, who retired from the organization last month.
"In getting to know Mike during the search process, it quickly became clear to the selection committee that he has the ideal mix of faith, character and professional experience to lead St. Vincent de Paul," said Andrew Curran, St. Vincent de Paul Board President.
Last year, St. Vincent de Paul served more than 125,000 people across Cincinnati. This year, that number is on pace to rise significantly in neighborhoods across the city and Dunn is ready to help the organization answer the call.
"St. Vincent de Paul's mission to foster hope for the poor, lonely and forgotten resonates with me deeply. I am humbled and honored to be asked to lead St. Vincent de Paul," said Dunn. "The volunteers, staff, board members and supporters have all worked tirelessly to build a tremendous organization that is so clearly passionate about the less fortunate in our community. I look forward to continuing the legacy of bringing faith to life through our work."
Dunn will assume overall responsibilities for all of St. Vincent de Paul's Cincinnati operations, including Outreach Centers in the West End and Winton Hills, seven thrift store and donation centers, the Edyth and Carl J. Lindner Food Pantry in the West End and nine neighborhood-based food pantries, as well as 59 volunteer groups based at Catholic churches across Hamilton County, consisting of more than 900 members.
Dunn comes to St, Vincent de Paul from Xavier University where he worked since 1998 in a variety of leadership roles including Director of the Cintas Center from 2009 to 2014. Most recently, he served as Associate Athletics Director for Major Gifts and Chief Revenue Officer.
Dunn holds a bachelor's degree from the University of Dayton and a master's degree from Ohio University. He resides in Madeira with his wife Anne and their three children.
Posted June 4, 2015