Suit filed over Canada Summer Jobs program; Canadian Bishops Respond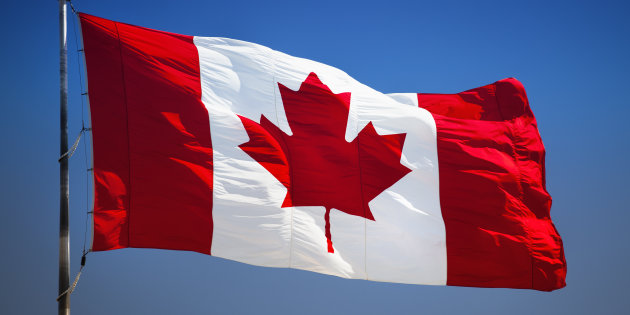 By Gail Finke
The Toronto Right to Life Association filed a suit against the Canadian government this week, alleging that a change to funding the Canada Summer Jobs (CSJ) program amounts to government discrimination against churches and other religious groups that condemn abortion and hold conservative positions on social issues, particularly marriage and "sexual identity." On Thursday, the Canadian Conference of Catholic Bishops issued a statement condemning the government's actions. Released just before Christmas, an application for funding to help pay salaries for summer jobs requires organizations to sign an "attestation" saying that both the jobs and the core mandates of the oganizations and churches filing the applications support and work for the goals of Canada's  Charter of Rights and Freedoms. That charter now includes legal abortion and a variety of so-called LGBT protections, including support for "gender expression." "Our conscience compels us to not sign that attestation," British newspaper "The Catholic Herald" quoted Blaise Alleyne, president of Toronto Right to Life, saying. "It is a violation of our freedom of conscience and freedom of expression for the government to compel speech or else punish us by withholding an unrelated benefit."
Toronto Right to Life and two other pro-life organizations won a lawsuit against the Canadian government last year after being denied funding for pro-life summer jobs. Anti-abortion activists demanded rule changes to prevent any pro-life group receiving funds, and the "attestation" is the result. Canada's Employment Minister Patty Hajdu told the "Ottowa Citizen" that the attestation doesn't discriminate against religion, because it denies funding only to groups whose core mandates are opposed to Canadian law, and not all religious groups oppose abortion. "In terms of church groups that are concerned that this may invalidate them from funding, in fact, my perspective is that it won't, as long as their core mandate agrees with those hard won rights and freedoms that Canadians expect us to stand up for," she said, adding that some churches and other "faith-based groups" didn't object to signing the attestation. "Their core mandate is actually, for example, administering the word of God, or administering spiritual guidance for people," she said. Many religious groups are attesting that their "core mandates" do, in fact, include working for an end to killing the unborn, and against the redefinition of marriage, and what it means to be a man or woman.
On its website, the Canadian Council of Churches posted that "a literal reading of this policy would prevent churches, summer camps, soup kitchens and many other Christian and religious charities from having access to the Canada Summer Jobs program."
The Evangelical Fellowship of Canada has protested the change, as have the Catholic bishops (full statement below).
Opponents also note that the changes were announced before a holiday, when the Canadian Parliament was not in session, so churches have little time to appeal — the application deadline is Feb. 2.
Last week at a televised Town Hall meeting Canada's Prime Minister Justin Trudeau, who is Catholic, said that Canadian law protects freedom of religion and freedom of speech, but that Canadians "need to know that there is a difference between freedom of expression and acting on those beliefs and expressions." Calling opposition to abortion "the crux of the matter," he said that "an organization that has the explicit purpose of restricting women's rights by removing rights to rights to abortion — the right for women to control their own bodies — is not in line with where we are as a government and, quite frankly, where we are as a society."
Canada Summer Jobs: CCCB concerns and statement
Jan. 11, 2017
Employment and Social Development Canada posted information on its website, dated 19 December 2017, announcing a major change to its requirements regarding applications for federal funding under its Canada Summer Jobs program for youth employment. Attestation must now be included that "both the job and the organization's core mandate respect individual human rights in Canada, including the values underlying the Canadian Charter of Rights and Freedoms as well as other rights. These include reproductive rights and the right to be free from discrimination on the basis of sex, religion, race, national or ethnic origin, colour, mental or physical disability, sexual orientation or gender identity or expression."
According to the Department, this insistence on reproductive rights (which specifically includes "the right to access safe and legal abortions"), sexual orientation, and gender identity or expression is intended to "prevent youth (as young as 15 years of age) from being exposed to employment within organizations that may promote positions that are contrary to the values enshrined in the Charter of Rights and Freedoms and associated case law."
Faith communities consider abortion, sexual orientation, and gender identity or expression as major questions with ethical, moral, social and personal bearing which determine our understanding of human dignity and thus appreciation for the meaning and significance of each and every human life. This new policy conflicts directly with the right to freedom of religion and conscience which too are enshrined in the Charter of Rights and Freedoms as well as in associated case law. It seriously undermines the right to religious freedom since the Government of Canada is directly limiting the right of religious traditions to hold, teach and practise their principles and values in public.
In addition to the obvious and regrettable infringement of freedom of conscience and religion in such matters as are raised by the new policy, there will be unfortunate consequences on the ground: summer camps will be forced to close; the services of numerous non-profit organizations will be reduced; valuable opportunities for apprenticeship will be lost. These effects, to name but a few, will be felt in Catholic dioceses and organizations as well as in many other faith communities across Canada.
Furthermore, the recently announced policy represents an attempt to restrict the voices of faith communities in Canadian democracy and to limit their participation in the public square. Moreover, it runs counter to the recommendations issued at the end of March 2017 by the Consultation Panel on the Political Activities of Charities which had been appointed by the Minister of National Revenue. These recommendations include that charities be allowed to provide information for the purpose of informing and swaying public opinion, and to advocate to keep or change law or policy, either in Canada (any level of government) or outside of Canada.