The Catholic Spelunker
My name is Dominick and I couldn't be more excited to introduce you to our new regular column: The Catholic Spelunker.
First off, a quick definition:
The Catholic Spelunker. noun.
1. a column specializing in curious exploration of fun stuff and Catholic geekery
2. a source of helpful tools and resources for living a great life
3. a bunch of stuff Dominick Albano thinks is cool
Each month you can expect a short list of fun and helpful. . . well. . . stuff. Maybe it's an app or a book to read, or a movie or TV show to check out. Maybe it's a new spiritual resource. Who knows! But you can count on them being a little fun, a little helpful and a little off the beaten path.
August is back to school time and many of you are sending kids off to college. I dug into some fun and helpful stuff for students and the parents who are unleashing them upon the world. Enjoy!
Send SOS Messages From Your Smartphone!
We're going to start off a little heavy, but this one could literally save a life. Recently, my toddler got hold of my wife's phone. A few minutes later, we started getting frantic calls from
my mother-in-law and sister-in-law. Turns out the little tyke figured out how to send an emergency SOS to my wife's emergency contacts! My mother-in-law, my sister-in-law and I all got this message: "Rebecca Albano has made an emergency call. You are receiving this message because Rebecca has listed you as an emergency contact."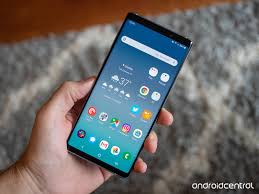 And with it, we got a ping of her phone's GPS location.
Not a fun way to pull a prank on your mother-in-law, but this tool could become really important if you are in a situation where you feel unsafe but don't think you can put the phone up to your ear or send a text.
Sending an SOS message varies depending on your smartphone's operating system, but almost all smartphones have some version of this technology.
For example, you can send an SOS message on both Samsung and iPhone by rapidly pressing the power button on the side of the phone.
Google "sending an SOS message with (insert your phone model)" to get accurate information on using this potentially life-saving feature!
Subscribe Your Kid to a Catholic Subscription Box!
What is every college kid's favorite thing to get from home? Care packages. Nothing beats a surprise container of Grandma's sugar cookies, a note from Mom, a picture of the family and a crisp $20 for *cough* laundry *cough*.
But sending care packages requires so much work! You have to remember to do it. Then you have to bake. And how often can you realistically be expected to be that coordinated?
Enter the need for one of 2019's most popular new businesses: the subscription box.
Subscribe your student to a Catholic subscription box and you'll ensure that they get both a nice reminder of how much you love them AND something really cool to help them stay strong in their faith.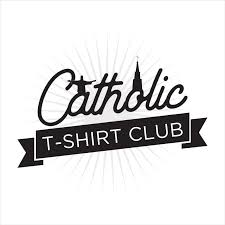 I'll recommend two:
The Catholic T-Shirt Club – Every college kid loves a t-shirt. Your kid will receive a never-before-seen Catholic t-shirt along with holy cards, medals and other items. And they're all geared toward young people. Sign up at www.catholictshirtclub.com (Use code "telegraph" for 20% off).
Feast Day – Feast day is all about enjoying some rich Catholic traditions surrounding different saints all through food. And what college kid doesn't love to eat? Each month your college student will receive a box filled with foods that are either already prepared, or easy kits for fun foods they can prepare themselves. Sign up at www.feastday.co.
Help them get out of bed on time when you aren't there to make them!
Help your son or daughter keep their commitments by encouraging them to download Alarmy, a free app available for iOS and Android.
From the official Alarmy site:
"Getting out of bed can be the hardest thing you will do all day. Alarmy ensures an easy start to the day by forcing you out of bed."
The thing is, getting out of bed in the morning is tough. Especially for college kids. What makes Alarmy so great is that once the alarm goes off you can only turn it off by completing a pre-programed action, like taking a picture of a certain location, or you may have to shake your phone for two minutes. And then there's the option to have to correctly solve a complicated math equation.
With Alarmy, you can rest assured that your son or daughter won't sleep right through their classes. Or heir prayer time. Or Mass on Sunday.
So there they are! Three helpful, fun, and off-the-beaten path tools to help your son or daughter as you send them off to school. Until our next expedition into the slightly weird and always entertaining, I hope these tools help you live a better life and have some fun along the way!