UD Alumni Review Wedding Vows
Cherished tradition celebrated at chapel where many wed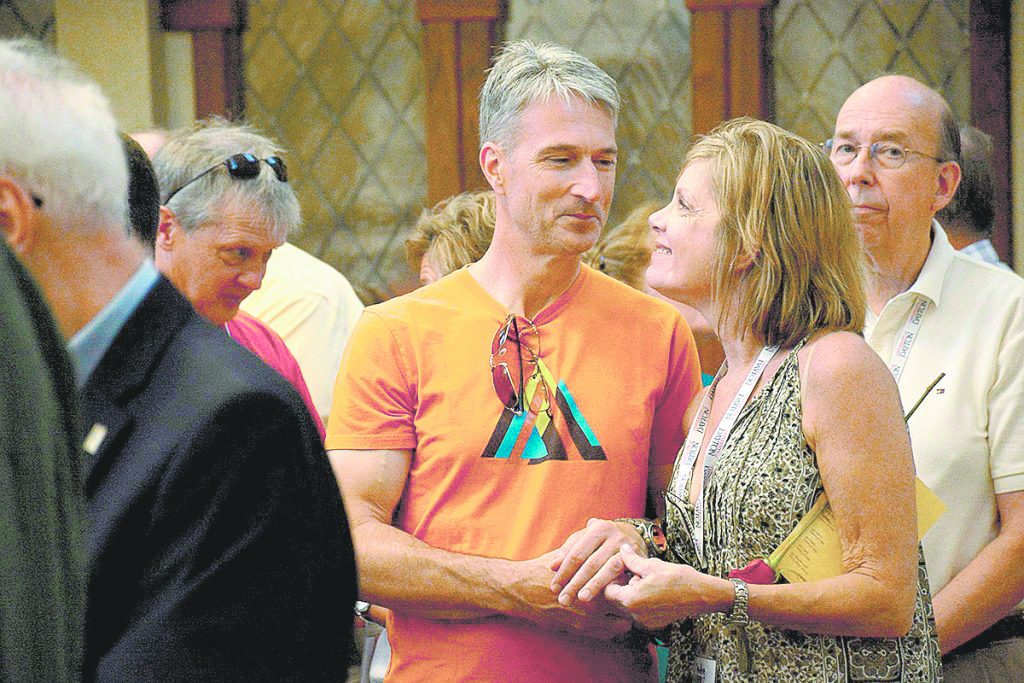 For more than 15 years, University of Dayton alumni who said "I do," many of them in the school's historic Immaculate Conception Chapel, have come back to UD to say it again.
The annual Blessing and Renewal of Marriage Vows takes place before Mass during UD's Reunion Weekend. All the women receive a red rose, and couples are recognized for the number of years they've been married.
Nearly 15,000 alumni are married to other alumni, according to a university spokesperson.
"The university holds a special place in the hearts of many of our alumni, including being the place where many of them met their future spouses," said Marianist Father Kip Stander. "So as part of Reunion Weekend, where they celebrate and reminisce their fondest memories of UD, we included this ceremony so they can celebrate their commitments to their spouses and feel UD's support for their Catholic married life."