University of Dayton hosts Catholic Education Summit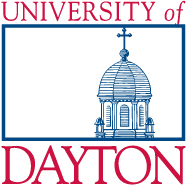 By Erin Callahan
For The Catholic Telegraph
While the nation debates Common Core, Catholic educators can lead the conversation about accountability and standards while still maintaining central values, according to a discussion at the University of Dayton's Catholic Education Summit on July 14.
"We need standards, and we need to be paying attention to the academic rigor of each discipline, but we're approaching that academic rigor from the perspective of a Catholic worldview," said Lorraine Ozar, who presented at the summit. "It's not the 'what,' which we can discover through the academic standards and rigor, but the 'what for, what does it mean' within the deep context of what we hold to be true."
Ozar is director of the Center for Catholic School Effectiveness at Loyola University, and co-authored the National Standards and Benchmarks for Effective Catholic Elementary and Secondary Schools. She is also a part of the Common Core Catholic Identity Initiative, soon to be known as the Catholic Identity Curriculum Integration (CICI), in order to more effectively recognize standard-based curriculums beyond the Common Core.
"There was an effort to be sure Catholic schools could implement the Common Core well," she said. "But the focus now is the both/and aspect of schools — both academically excellent and Catholic faith-based. Our initiative is helping Catholic schools integrate elements of Catholic identity into rigorous standards-based curriculum, which could be the Common Core or others."
The CICI aims to provide academic resources and professional development to support this integration by first developing and disseminating frameworks, guidelines and resources of standard-based curriculums. Next, they are collaborating with the National Catholic Educational Association, Catholic universities and other supporters of Catholic education, and finally empowering reviewers who design and evaluate curriculum units to provide sample units for Catholic educators.
Once given these resources and development, Ozar said educators should seek natural connections between elements of educationally sound curriculums — standards, content, activities, assignments, technology and research-based teaching — with the elements of Catholic identity — values, practices, beliefs, social teachings and scripture.
The audience was given time to discuss and share examples of how they have used the both/and principle to find those natural connections. One teacher explained a seventh-grade math project that involved calculating surface area and volume to create a shelter for a homeless person to sleep in, which exercised students' mathematic skills and touched on the issue of social justice. Gail Donahue, the principal of the Institute of Notre Dame in Baltimore, Md., intertwined Catholic faith in solving disciplinary issues. When a student stole something or cheated on a test, they were asked to reflect on how that hurt the school community and their trust with God.
That's exactly what Ozar was hoping to hear.
"When I think of the Catholic worldview, I think of people who have embraced the Catholic faith approaching the world and learning with some convictions," she said. "But holding those convictions doesn't change the fact that '2+2=4', or that Abraham Lincoln was the 16th president."
Ozar's presentation was one of many during the third-annual Catholic Education Summit hosted by the Center for Catholic
Education at the University of Dayton. This year, the summit welcomed more than 150 people in-person and online.
Karen Bender and Alina Gohlke, teachers from John XXIII Elementary School in Middletown  were very appreciative of their opportunity to attend the Summit.
"Days like today really reaffirm my ministry of teaching in a Catholic school," Bender said. "Sometimes the responsibility of teaching feels like an impossible task, but this makes it a completely doable task, and an exciting one. This is an example of 'Through God, all things are possible' in action."
The University of Dayton, a leader in higher Catholic education, serves to educate the whole person through academics, faith and community. It established the Center for Catholic Education in 1996 to promote and support Catholic schools.
For more information on the summit, including a full list of presenters and topics, please click here.
To learn more about CICI, please visit click here.
This article originally appeared in the August 2014 print edition of The Catholic Telegraph