Advent Reflections by our Women Religious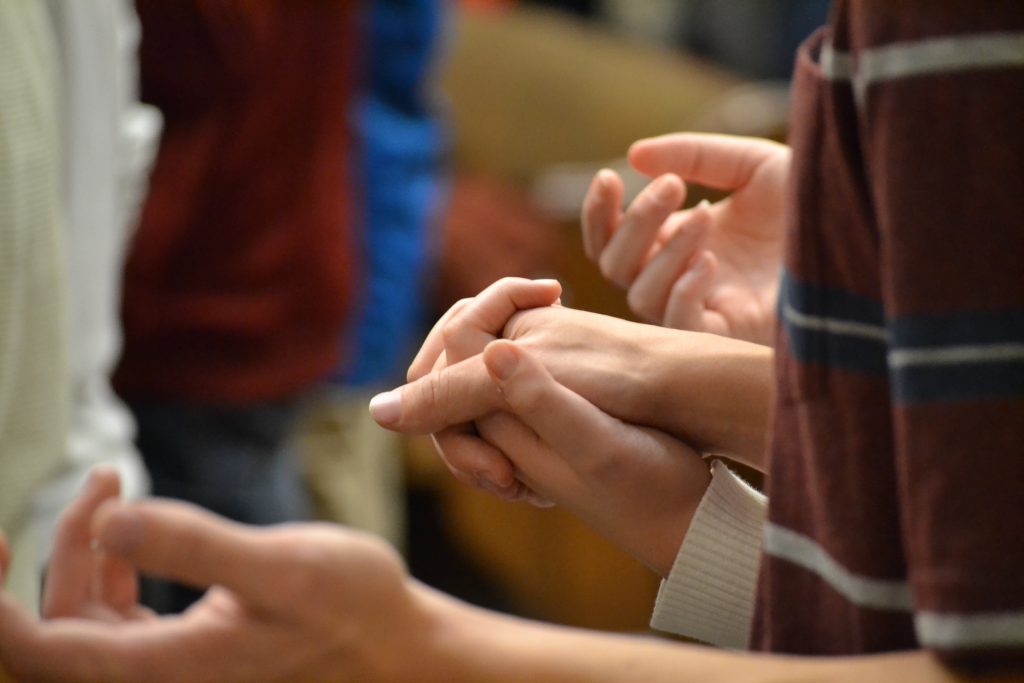 December 25th- Christmas Day 2017
(Begin this day by asking the Holy Spirit for a heightened awareness of Christ's presence).
Christmas invites us to recognize what it means to be most deeply human. Whether by welcoming people who have no one to share this feast with to our tables; or spending the day with those who would otherwise be alone or go hungry; or taking delight in offering just the right gift to someone we dearly love; or even by reveling in the wonder we see on the faces of children–all are ways we re-discover that to be human means to find our own fullness in the fullness of others! This is the life God knows as Trinity…a life we share in because of Jesus' presence among us, our participation made possible in the first place because "From his fullness we have all received, grace in place of grace…" (John 1:16).
A Blessed and Merry Christmas to all!
Ask the Spirit for the gift of seeing the people and world around you through Jesus' eyes.
Cross your hands over your heart. Use this simple gesture to repeat this prayer throughout the New Year.
Sister Lucy Zientek, a Sister of Divine Providence and Pastoral Associate at St. Ignatius of Loyola Church in Cincinnati.