World Youth Day 2019: Prayer, Pope, and Panama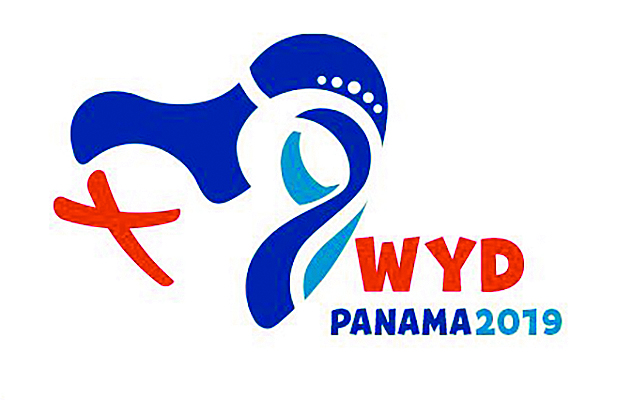 By Patricia McGeever
Exploring the rainforest and seeing the Panama Canal may not be things you'd expect to do on a pilgrimage, but they're part of World Youth Day 2019 in Panama City. Emily Conklin jumped at the chance to sign up.
     "I've always wanted to go," said Conklin, who works at an advertising agency and plans to take time off work to make the journey with a group of young adults from St. Francis Xavier Parish in downtown Cincinnati.
      "It looks like so much fun. There are millions of Catholics coming, and it might be my last opportunity to do that. 
     "I'm hoping to have really good faith experience. I hope to be in touch with the global church."
     World Youth Day is like a worldwide retreat for young people. It's festive, enriching participants with the flavor and culture of the host nation. It's centered around prayer and shows how people of different cultures, but one faith, worship. Confessions are heard daily in every language. There is a walking pilgrimage, and a night time vigil, where pilgrims sleep under the stars. The Youth Festival includes music, dance, and theater. There is a huge emphasis on vocation discernment with religious orders and lay leaders from all over the world. It all builds up to a visit from Pope Francis.
      "It's an intense experience of Jesus and the church," said Jesuit Father Matthew Gamber, associate pastor at St. Xavier. He's been to the last seven World Youth Days and plans to lead a group of young adults from the Archdiocese of Cincinnati to this one. "The opportunity to be with fellow believers, Catholics from around the world, is super inspiring. You meet people from every race and ethnicity."
     World Youth Day was established in 1985 by then-Pope John Paul II and is celebrated every two or three years. It brings nations together in a joyful atmosphere., and young people become evangelists for its message of faith and peace. The pope decides which city will host the event, and Pope Francis chose Panama City, a cosmopolitan city in Central America with a population that is more than 75 percent Catholic. Spanish is the official language, but the U.S. dollar is the official currency. 
     Panama City sits close to the equator, making the summers very hot and rainy  —  so World Youth Day is being moved up to January. Local students will still be on their Christmas break, but the date will be difficult for many American, who will have returned to school or to their jobs. Father Gamber is hoping that with enough notice, planning, and budgeting, young adults between 21-35 will be able to make the trip. Father Gamber would like to bring a busload of young people from the archdiocese. 
      "I think the thing I'm looking forward to seeing is the amount of people there," said John Kollar, a production supervision manager at General Electric, who has signed up to attend. "It's going to put me in awe, just to experience the same thing all at one time."
     Kollar said he's not sure what to expect, but is looking forward to the large Mass celebrated by Pope Francis. A record six million people attended Pope Francis' closing Mass in the Philippines in 2015. It was the largest number of people ever at a singular religious event.
     "I feel our generation is not as into the faith, but I think seeing other people, young adults, will make me feel the Catholic Church is still a big influencer of our generation and the world," Kollar said. 
     The itinerary for the local group is set. The first few days are set aside for exploring. There are cultural and historical sites to visit, markets to shop for souvenirs, and a tropical jungle to explore. But the overwhelming focus is on faith. When the event gets underway, each day will begin with a talk from a bishop on a different topic. There's a question and answer session, and some young people will give witness, sharing their experiences with the crowds. There is also daily Mass.
      "It's a pilgrimage not a vacation," noted Father Gamber. "There is a deep sense of the church. The church is alive. She is young; she is alive." 
     The 2019 World Youth Day theme is, "I am the servant of the Lord. May it be done to me according to your word" (Luke 1:38). The local pilgrimage is set for Jan. 19-28. For information on how to attend, contact Father Gamber at St. Xavier at (513) 721-4045.
World Youth Day 2019: Prayer, Pope, and Panama