Written in Light

In the early 20th Century, two Cincinnati priests brought the light of Christ to Catholics locally and nationally through their writings. Father Francis Lasance was plagued by bad health and lived as a recluse, but his name was known in Catholic homes across the country. Father Francis Finn, SJ, a native of St. Louis, embraced Cincinnati and immersed himself in church and civil activities. Their published works remain as a testament to their faith, and both were responsible for many religious vocations. Honoring each other's gifts, Father Finn remarked that Father Lasance's books, "take prayer and meditation into the bracing air and sweet sunshine of God. Happiness and holiness are brought together and are shown to be fit partners of each other."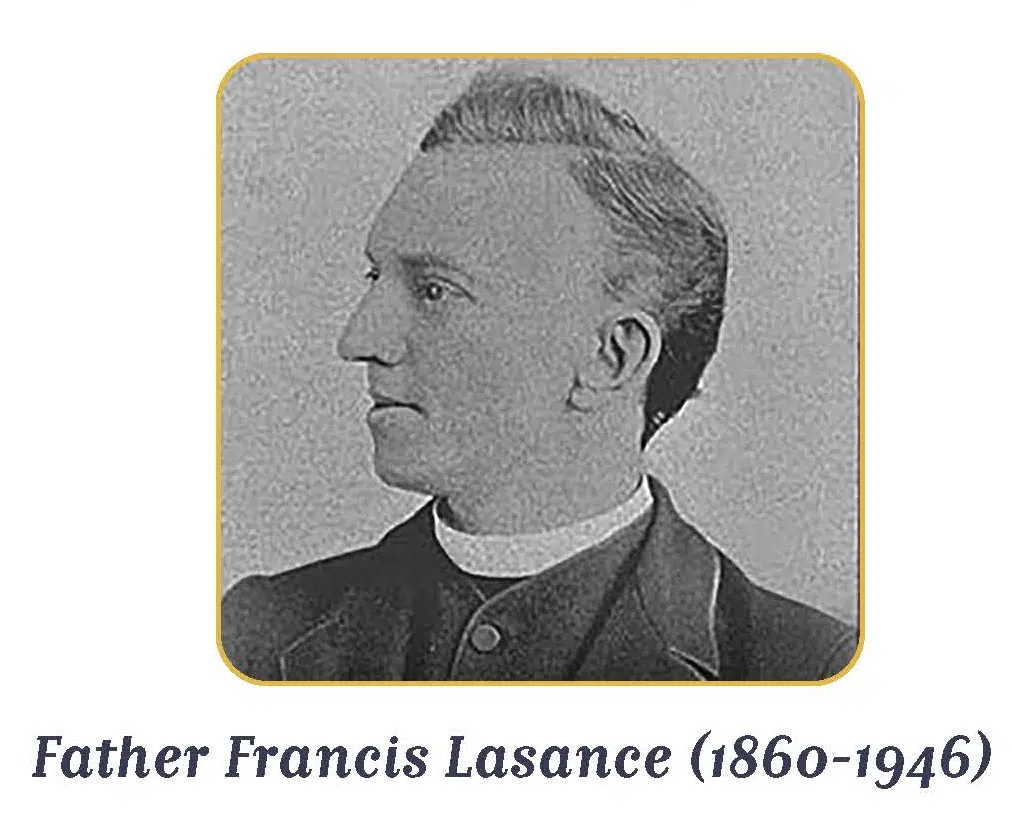 Father Francis Lasance (1860-1946)
• Father Lasance was ordained on May 24, 1883, and served in parishes in Cincinnati, Dayton, Lebanon and Monroe before illness forced him to go on sabbatical. He traveled to Europe hoping to regain his strength, but was unsuccessful.
• Returning to Ohio in 1890, he was assigned as chaplain for the Sisters of Notre Dame de Namur at The Summit on Grandin Road, and remained there until 1924. Father Lasance's 34 years as a chaplain afforded him much time for prayer and meditation on the Christian life, suffering and intimacy with Christ.
• Using insights he gained from prayer, Father Lasance published more than 30 books. Many of his titles were prayer books to be used at Mass and in adoration.
• Father Lasance's most popular title, My Prayer Book, first published in 1908, was an instant success and sold more than one million copies.
• Two popular titles, The Catholic Girl's Guide and The Young Man's Guide, were written for young people who were transitioning from being students to entering the world and choosing their vocation in life. These two titles have experienced a quiet revival in the last decade with reprints.
• "Religion does not take the sunshine out of a man's life. The true follower of Christ has a blessing on his lips and a song in his mouth, amid sorrows and trials."
– My Prayer Book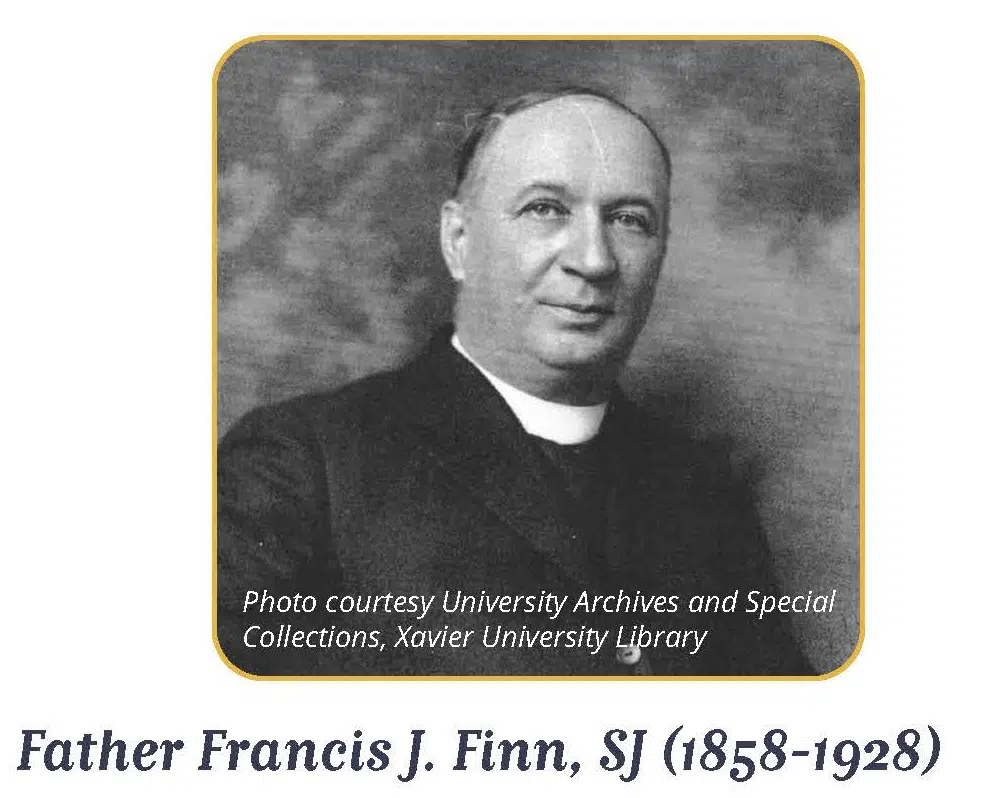 Father Francis J. Finn, SJ (1858-1928)
• Francis Finn discerned his priestly vocation with the Jesuits while a student at St. Louis University. He professed his religious vows in 1881 and was ordained a priest 10 years later.
• Before coming to Cincinnati, Finn was a teacher at St. Mary's College in Kansas. There he began his literary career. His first book was published in 1890. In total, he published 27 novels. Popular titles included the exploits of Tom Playfair and Percy Wynn. These all-American stories were written for children.
• Father Finn arrived in Cincinnati in 1900, and served at St. Xavier Parochial School and St. Xavier College (now Xavier University). The success of students at each school was often attributed to him, and Father Finn saw himself as the spiritual father of thousands.
• At the college, Father Finn contributed to the building program, athletics record, intersectional contests and the welfare of the graduates. Xavier owes its mascot, The Musketeer, to Father Finn. He also established the rallying cry, "One for all, All for one."
• Father Finn was also active in the local community, both civil and religious. A chaplain for the Knights of Columbus, he was known and loved throughout the city.
• At his funeral, Father Finn was praised for making religion attractive. He made it known that it was a privilege to serve other people, and that the neglected had a special place in his heart.
This article appeared in the September edition of The Catholic Telegraph Magazine. For your complimentary subscription, click here.