Wrongfully Convicted
Kwame was just 17 when he, along with his older brother and another childhood friend, were sentenced to death for the robbery and murder of a man outside a convenience store in Cleveland. The three had no criminal records, no physical evidence against them was found and credible eye-witnesses testified it could not have been them. The sole evidence in their convictions was the testimony of a 12-year old boy, Edward Vernon. Thirty-nine years later, Edward came forward to admit that police detectives coerced him to testify falsely under threat of putting his mother in jail. The case was finally overturned and the three men exonerated in 2014. Listen to Kwame's story, and that of others, as to why the death penalty should be abolished and how you can get involved in that right here in Ohio.
Listen to this month's podcasts on each of these topics at being-pro-life.buzzsprout.com.
• Oct. 5: Rev. Dr. Crystal Walker, whose son was murdered but is against the death penalty
• Oct. 12: Kwame Ajamu, a death row exoneree
• Oct. 19: Ohio Sen. Stephen Huffman, on the Ohio bill to end the death penalty
• Oct. 26: Chanton, a current death row inmate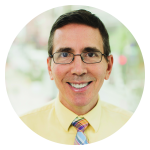 Bob Wurzelbacher is the director of the Office for Respect Life Ministries. He and his wife, Cindy, live in Sharonville with their two young daughters.
This article appeared in the October edition of The Catholic Telegraph Magazine. For your complimentary subscription, click here.