Staff Report
The ALS Ice Bucket Challenge has taken the nation by storm. Questions about the research supported by the ALS Association, however, have left some Catholics concerned about participating.
Here is a quick overview of the situation. What is ALS, what is this challenge, who is the ALS Association, and where might Catholics consider donating instead? Continue reading →
Press Release
Jim Rigg, Superintendent of Catholic Schools for the Archdiocese of Cincinnati, and Tom Otten, principal of Elder High School, will take the popular "ice bucket challenge" to support medical research against ALS at 10 a.m. tomorrow at Elder High School in Price Hill. Continue reading →
By Catholic News Service
ROCHESTER, N.H. — In April 2013, the parents of slain U.S. journalist James Foley attended a prayer vigil at Marquette University in Milwaukee to pray for their son, who at that time had disappeared in Syria. Continue reading →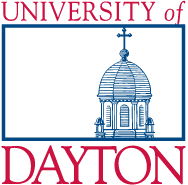 By Erin Callahan
For The Catholic Telegraph
While the nation debates Common Core, Catholic educators can lead the conversation about accountability and standards while still maintaining central values, according to a discussion at the University of Dayton's Catholic Education Summit on July 14. Continue reading →
Staff Report
Back-to-school shopping sales are nearly over, which means the school year is underway or about to start at most of the Archdiocese of Cincinnati's Catholic schools.
If you're curious about which Catholic schools are already in session, and which are yet to begin, consult this handy list below, provided by the Catholic Schools Office. Continue reading →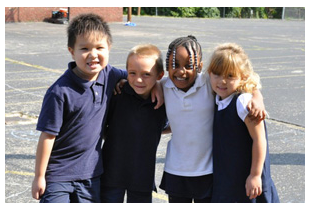 Press Release
Archdiocese of Cincinnati
As Catholic school students resume classes, the Partnering to Protect Children child abuse and peer abuse prevention is set to begin its twelfth year of operation in Archdiocese of Cincinnati schools. Continue reading →
By Francis X. Rocca
Catholic News Service
ABOARD THE PAPAL FLIGHT FROM SEOUL, South Korea — Pope Francis said the use of force can be justified to stop "unjust aggressors" such as Islamic State militants in northeastern Iraq, but he declined to endorse U.S. military airstrikes against the militants and said such humanitarian interventions should not be decided on by any single country. Continue reading →
Staff Report
Hamilton County Court of Common Pleas Judge Jerry Metz upheld a ruling Aug. 15 that could lead to the closure of the Lebanon Road Surgical Center, also called Women's Med Center. The Sharonville facility offers abortion services and is the only facility in the area to offer late-term abortions. Continue reading →
Staff Report
Dayton Right to Life and the Life Resource Centre announced Aug. 13 that Lila Rose will be this year's Viva la Vita speaker. The event will take place Tuesday, Sept. 23 at the Mandalay Banquet Center in Dayton. Continue reading →
Staff Report
Archbishop McNicholas High School announced Thursday the creation the Dolores C. Sawyer Memorial Scholarship.  Continue reading →