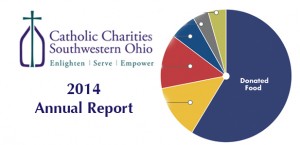 Report
Catholic Charities Southwestern Ohio served 82,000 people in 2014 according its annual report released today.
For 100 the years this Archdiocese of Cincinnati-agency has to served the poor, protected the vulnerable and welcomed immigrants and refugees across 11 counties with the support of about 2,500 volunteers. Key highlights from the report include: Continue reading →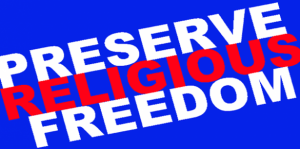 By Patricia Zapor
Catholic News Service
WASHINGTON — In a June 29 order, the Supreme Court continued to shield several Pennsylvania religious institutions from having to provide employees with health care coverage that includes contraceptives.
The order in a case filed by the bishops and the Dioceses of Pittsburgh and Erie, Pennsylvania, their charitable institutions and a school said the government may not enforce the challenged provisions of the Affordable Care Act, pending final resolution of legal challenges on the merits of the institutions' objections to what is known as the contraceptive mandate. Continue reading →
Report
St. Joseph Home (SJH) announced Wednesday that Dan Connors, SJH Vice President of Operations, was unanimously selected by the St. Joseph Home Board of Directors and confirmed by the Sisters of Charity Corporation Board to succeed Michael Rench as President/ CEO on August 1, 2015. Continue reading →

By Kerri Lenartowick
Catholic News Agency
More than 10 years ago, Joseph Prever found himself scouring the internet for anything that might help him: he was gay, Catholic, and confused. Resources were scarce for a man struggling with homosexuality and trying to remain faithful to the Church's teaching.
Report
A farming family in Botkins, Ohio, will welcome Auxiliary Bishop Joseph R. Binzer, as well as Catholics from the St. Mary's and Sidney deaneries to this year's Rural-Urban Mass, July 23, at 6:30 pm.
The bishop will say Mass at the farm of Joe and Joanna Goettemoeller, 13775 Lock Two Road, Botkins. Some seating will be provided, but individuals attending Mass should consider bringing lawn chairs. Continue reading →
By Cindy Wooden
Catholic News Service
VATICAN CITY — In word and deed, Pope Francis will take his vision of a Catholic's approach to family life, parish life, charity, economics, immigration and good governance to Cuba and the United States during a Sept. 19-27 visit.
Visiting both Cuba and the United States on the same trip not only acknowledges his role in encouraging detente between them, but will give Pope Francis an opportunity to demonstrate that while different political and cultural challenges face Catholics in both countries, the Gospel and its values are the same. Continue reading →
Staff Report
No one should be hungry.
The archdiocesan Catholic Social Action Office, in partnership with the Office of the New Evangelization, Catholic Charities Southwestern Ohio and Catholic Social Services of the Miami Valley, is sponsoring Food for All: Be Multiplied, launching July 1. The effort localizes Pope Francis' "One Human Family, Food for All" vision to eliminate hunger by 2025. Continue reading →
By Julie Asher Catholic News Service 
WASHINGTON (CNS)— Analyzing the ramifications of the June 26 same-sex marriage ruling for the Catholic Church at the national, state and local levels will take time, said Archbishop William E. Lori of Baltimore.
It has implications for "hundreds, if not thousands" of laws at all levels, and there is "a difficult road ahead for people of faith," he said.
Archbishop Lori, chairman of the U.S. bishops' Ad Hoc Committee for Religious Liberty, made the comments in a teleconference for news media held about three hours after the Supreme Court issued its 5-4 decision that states must license same-sex marriage. Continue reading →
CNA/EWTN News
The Supreme Court has ruled in favor of the continued use of a drug that has been accused of causing excruciating pain in several controversial state executions.
The 5-4 ruling in Glossip v. Gross was announced June 29.
Lawyers for three death-row inmates in Oklahoma had argued before the court that the state's three-drug protocol for executions violated constitutional bans on cruel and unusual punishment. Continue reading →
By Catholic News Service 
WASHINGTON — Here is a sampling of reaction to the June 26 Supreme Court's 5-4 ruling that same-sex marriage is constitutional nationwide:
"Marriage as the union of one man and one woman is a truth that predates courts and constitutions. This understanding transcends cultures, religions and all time — it is the foundation of civilization. … Men and women are not interchangeable. Marriage is not ours to define. History, nature and revelation all profess these truths. Today's decision by the U.S. Supreme Court changes none of this. The court deals with civil law not revealed truth or religious faith. The court's opinion rightly affirms the freedom of religious organizations to continue to express and teach the truth of marriage. Nonetheless, the court's ruling has the potential to create circumstances in which the Church's teaching and practices may be perceived to conflict with civil law." — Archdiocese of Washington. Continue reading →