Fall Theology on Tap in the Archdiocese of Cincinnati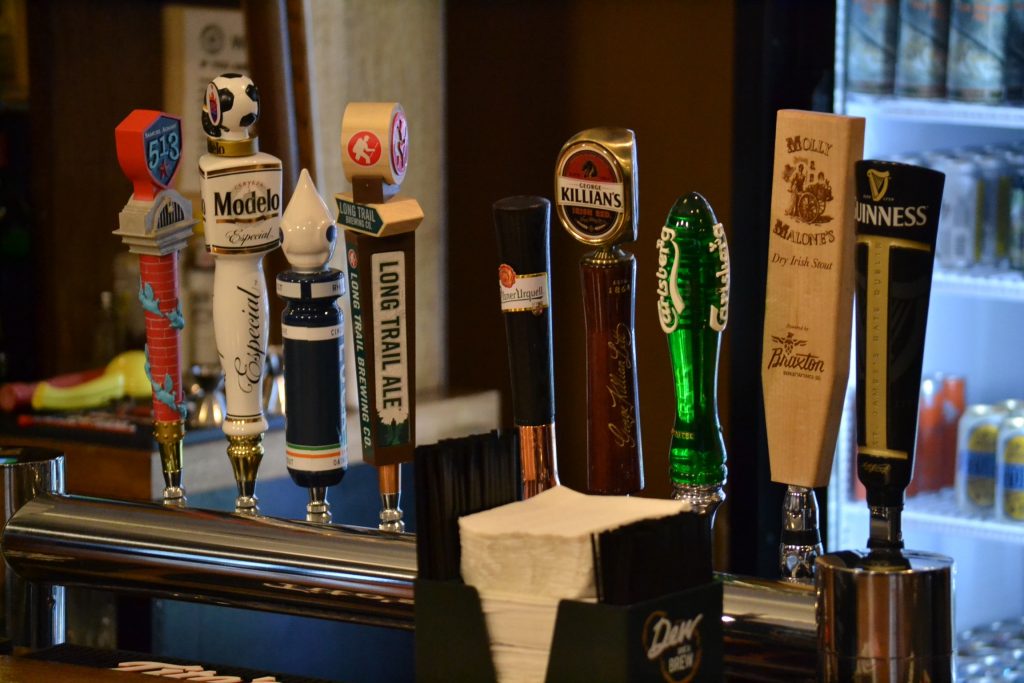 FALL THEOLOGY ON TAP CINCY EAST
Join Young Adults from the East Side of Cincinnati to share in food, faith, and fellowship at Anderson Pub & Grill on Tuesdays from September 11, 2018 – October 2, 2018. Event begins at 6:30 p.m.
Here's the 2018 Fall Lineup:
Tuesday, September 25th: Luke Carey, Some principals to understand media
Tuesday October 2nd: Mother Seraphina, "Keep your eyes on the prize."
Invite anyone in their 20's & 30's – Friends, Family, Single, and Married are all invited to food, faith, and some fellowship as young adults on the East side of Cincinnati!
Check back for more information on speakers.
Anderson Pub & Grill is located at 8060 Beechmont Avenue, Cincinnati Ohio, 45255 or for a map, click here
FALL THEOLOGY ON TAP CLIFTON
You are invited to the 2018 Clifton Theology on Tap at Mecklenburg Gardens in the upstairs room. This year's series will focus on the scriptures. Each week a different speaker will offer their personal experience and perspective, which we will then discuss while enjoying the delicious food and drinks of Mecklenburg Gardens!
Wednesday, Oct 3rd – Celebrating the Scriptures – Dr. Mary Catherine Levri, DMA, Anthenaeum of Ohio Music Director
Wednesday, Oct 10th – Praying the Scriptures – Sr. Cathy Bauer, OSB, St Walburg Monastery Vocation Director
Wednesday, Oct 17th – Understanding the Scriptures – Fr Al Hirt, OFM, Pastor of St Monica-St George
Wednesday, Oct 24th – Living the Scriptures – God Space Community Core Team
For a map to Meckelnburg Gardens click here
FALL THEOLOGY ON TAP DAYTON
Oregon Express in Dayton is the place to be on Thursday evenings this fall for Theology on Tap. Their lineup is
Thursday, September 27th: Allan Cruz: Family is the First and Primary Ministry
Thursday, October 4th: TBD
Thursday, October 11th: Fr. Tim Fahey
Thursday, October 18th: TBD
Thursday, October 25th: Spencer Hargadon, Temptations of a heady Christian
Oregon Express is in the famous Oregon District in Dayton. For a map click here