40 Days for Life spring campaign kicks off Feb. 6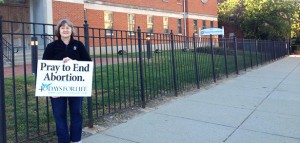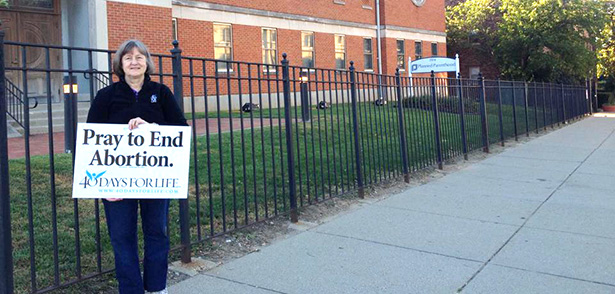 This Saturday, Feb. 6, the 40 Days for Life spring campaign will kick off in Cincinnati.
The campaign runs officially from Ash Wednesday (Feb. 10) to Palm Sunday (March 20).
Speakers at Saturday's kickoff event will include Henry Flowers IV, the new director of the Life Issues Institute's Protecting Black Life Initiative and Jesuit Father Cyril Whitaker of Xavier University. The event is at 10 a.m. outside the Planned Parenthood facility on Auburn Avenue.
In the press release announcing the event, 40 Days for Life wrote, "If you are already planning to come throughout the campaign to pray and witness, we still need you to be there to support and encourage our new members and be renewed in your motivation to stand publicly in prayer for life. This is one of the few times during 40 Days for Life when we are all physically standing together in prayer and fellowship and there is power in that."
Parking  is available on side streets or at Holy Name Church, 2 blocks north of Planned Parenthood on Auburn Avenue. For further information, contact Mary Clark at [email protected] or 40daysforlife.com/cincinnati.
40 Days for Life also takes place in Dayton. According to the Dayton campaign's website, a kickoff event is planned for Sunday at 2 p.m. with prayers, song, and presentation by special guest, Jennifer Ellis of Elizabeth's New Life Center. That event takes place on the public right of way outside the Women's Med Center at 1401 Stroop Road.