A picture says a thousand words: Andrew Adam headed to the Tournament of Roses Parade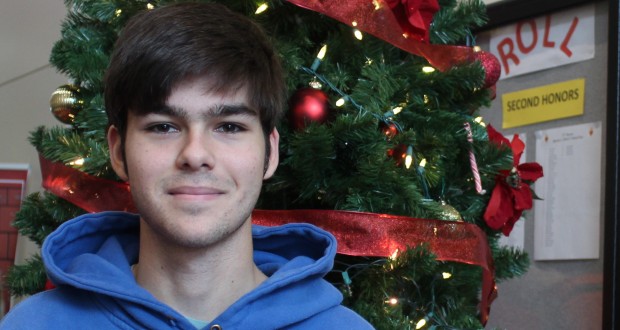 Bishop Fenwick sophomore musical standout, Andrew Adam will be marching with the Bands of America National Honor Band in the Tournament of Roses Parade on January 2, 2017 in Pasadena, California.
This special opportunity was earned last spring when Andrew, as just a freshman, auditioned against thousands of other musicians vying for a coveted spot in the National Honor Band. Andrew is part of the Honor Band quest to make history with their parade performance that will include 300 musicians representing all 50 states. The Honor Band, invited by the Tournament of Roses Committee in 2005, 2009 and 2013 will march in this year's 5.5 mile Tournament of Roses Parade.
While in California, December 28, 2016 – January 4, 2017, the Honor Band will participate in multiple performances including Bandfest at the Pasadena City College Stadium, an invitation only event for bands to perform . They will also spend an evening performing and marching through the streets of Disneyland.
Andrew began playing the Alto Sax in 5th grade, where he was a student at John XXIII Catholic School. Selection to the Honor Band is a great achievement especially given Andrew's young age. He is the first student from Bishop Fenwick to earn selection to this prestigious band
Andrew joins Jacob Kroger of LaSalle High School to travel to Pasadena for the Tournament of Roses Parade on January 2nd.