A private showing of "For Greater Glory"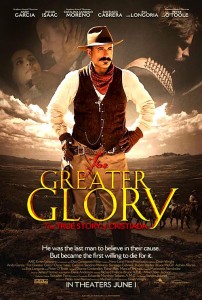 7:20 p.m., Thursday, June 28th.
AMC Lennox Town Center 24 theater,
777 Kinnear Rd, Columbus, OH  43212.
Come be inspired by young Jose' Sanchez del Rio & his fellow Catholics who fought for the right to practice our Catholic faith in Mexico from 1926-1929.
Bring your parish priest, your family, friends & fellow parishioners to support this worthy film
and be truly inspired to defend our Catholic faith,  as the Cristeros did in Mexico.
For more information, please contact  Chris Damo   at [email protected] as soon as possible with  your name and number in  your  party.
More than 100 people are necessary to get a discounted price.