Advocates to be honored on Respect Life Sunday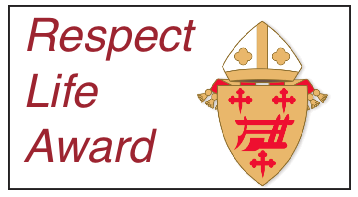 Staff Report
The Archdiocese of Cincinnati will bestow its Respect Life Award for 2014 on Debbie Nieport and Susan Willke Enouen.
The award will be presented by Bishop Joseph Binzer Oct. 5, Respect Life Sunday, at the 11 a.m. Mass at St. Peter in Chains Cathedral in downtown Cincinnati.
All 18 nominees for the Respect Life Award will be recognized at St. Peter in Chains on Oct. 5. The others nominated were Mary Anne Boyd, Marjie Cassani, Henry Cordonnier, Amy Egan, Dr. Joseph Gubasta, Mary Huber, Terri Huwel, Nellie and Bill Jung, Steven Koob, Vivian and Steve Koob, the late Mary Martha Kummer, Al Kovacic, Mary Lee Olinger, Virginia O'Neil, Robert Walsh and Paula Westwood.
According to a press release from the Archdiocese of Cincinnati, "Each of these nominees, by her or his example, has chosen 'in the name of God' to "respect, protect, love and serve life, every human life." (Gospel of Life, no. 5)
Here's more on the recipients:
Debbie Nieport: Respect Life Coordinator for St. Rita Parish in Dayton.
Debbie has brought into her parish speakers to discuss such topics as prisoner re-entry, human trafficking, Project Rachel, homelessness, and support of expectant parents. She works with Elizabeth New Life Center and is one of the certified teachers for "Discovering Our Deepest Desires" marriage enrichment curriculum. She is also a member of the core committee for 40 days for Life in Dayton. Known as a passionate and gifted speaker, she has presented locally, nationally, and internationally for Heartbeat International.
Susan Willke Enouen: member of All Saints Parish in Kenwood.
Susan has demonstrated a life-long dedication to the efforts of the pro-life movement by her national-level research, publications, and presentations. She also volunteers for Pregnancy Center East and works with Life Issues Institute.  Her extensive research is highlighted on the "Protecting Black Life" website. Her nomination for the award notes that Susan demonstrates a "humble spirit and love" as she "works tirelessly for the rights of the unborn."