Archbishop calls for second collection for storm victims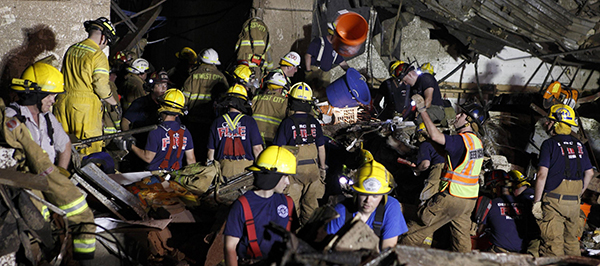 Staff Report
The Archdiocese of Cincinnati has announced there will be a special collection the weekend of May 25-26, to provide relief for the victims of the disaster, even as the desperate search for survivors of Monday's devastating tornado in Moore, OK., continues.
"As the nation focuses its attention on the tragic loss of life and destruction that took place in Moore, OK., we pray for all the victims and families devastated by the tornadoes of this past week.  Furthermore, already we are  hearing from the generous faithful of the Archdiocese, who wanted to know how they can help," said Archbishop Dennis M. Schnurr.
By early Tuesday, in Moore, OK, alone there were 24 confirmed dead, including nine children, and more than 120 injured as the search continued for survivors in the rubble of homes, businesses, a hospital and an elementary school. Accompanying the tragic loss of life is the massive devastation of property.
With that in mind, the Archbishop has asked all parishes to take up a special collection the weekend of May 25-26, for the victims of these horrific storms. The funds collected will be sent to the U.S. Conference of Catholic Bishops for distribution.
"When terrible disasters such as these strike," Archbishop Schnurr said, "we know we can count on the faithful to generously respond to the spiritual and material needs of the victims."