Archbishop Schnurr and Bishop Foys lead Catholics in a walk to celebrate life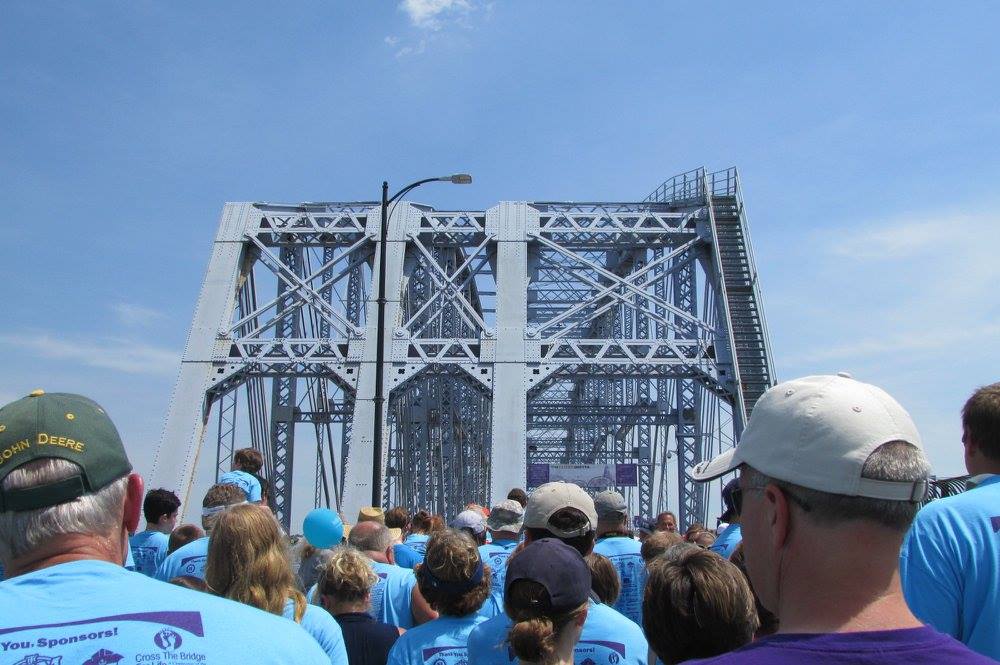 Thousands of Catholics from the Archdiocese of Cincinnati and the Diocese of Covington will come together for a family festival and a walk across the Purple People Bridge to celebrate the beautiful gift of human life, at all its stages, regardless of age, ability or disability. The 13th annual Cross the Bridge for Life will take place on Sunday June 3rd in Newport, KY. The Most Reverend Dennis Schnurr, Archbishop of the Archdiocese of Cincinnati and the Most Reverend Roger Foys, Bishop of the Diocese of Covington, will both take part in the festival and walk.
The family festival will begin at 1 P.M. at Riverboat Row, in Newport. The event is being held rain or shine. Any changes to the schedule will be posted, the day of, on the event Facebook site https://www.facebook.com/CTBforLife/. The festival will include live bands, free face painting and balloon artists. Free water, fruit and t-shirts will be available. Food trucks will also be on site.
At 2 P.M. a 20-minute program is planned. It will include an opening prayer and remarks by Bishop Foys, comments by Bobby Schindler, President of the Terri Schaivo Life & Hope Network, and remarks and a closing prayer by Archbishop Schnurr. From there, bagpipers from the Ancient Order of Hibernians will lead walkers across the Purple People Bridge. Those participating will include Archbishop Schnurr, Bishop Foys, dozens of priests, religious sisters and thousands of families.
What: 13th Annual Cross the Bridge for Life
When: Sunday June 3rd; 1 P.M. Festival Begins; 2 P.M. Brief Program then Walk
Where: River Front Row (festival area) Newport, KY – Purple People Bridge
Who: More than 3,000 participants
More information about the event can be found at www.CrossTheBridgeForLife.com.
The Roman Catholic Archdiocese of Cincinnati is the 44th largest Catholic diocese in the country, with more than 450,000 Catholics, and has the fifth largest Catholic school system in terms of enrollment with more than 40,000 students. The 19-county territory includes 211 parishes and 111 Catholic primary and secondary schools.
The Roman Catholic Diocese of Covington is comprised of more than 90,000 Catholics with 47 parishes and 38 Catholic primary and secondary schools. Within the diocese more than 14,500 students are under Catholic instruction.