Archdiocese hires new archivist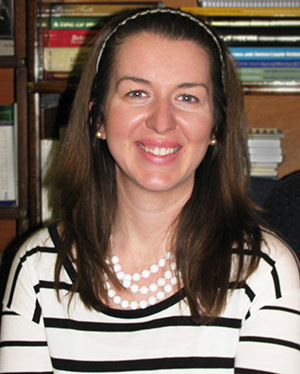 Press Release
Sarah L. Patterson has joined the Archdiocese of Cincinnati as director of the Chancery Archive, which collects, preserves, and administers Church records and artifacts of permanent historical value dating back to the founding of what was then the Diocese of Cincinnati in 1821.
The Archive recently moved to a specially renovated building at 25 E. Eighth Street.
"With the new space, we have a new opportunity to reinvigorate the archive to be of service to the archbishop, to the offices of the archdiocese, and to the parishes," Patterson said.
Patterson, a native of Lebanon, Ohio, holds an undergraduate degree from Franciscan University at Steubenville and a Masters in Library Science from the School of Library & Information Science at Indiana University. She comes to the archdiocese from the Diocese of Owensboro (Ky.) Office of Archives and Records Management, and the Ursuline Sisters of Mount St. Joseph Archives.
She had been Director of Archives for both since 2011. Before that, she worked for the Maryland State Archives in Annapolis as Appraisal and Description Archivist.
Posted Jan. 22, 2015