Archdiocese of Cincinnati offices relocate within building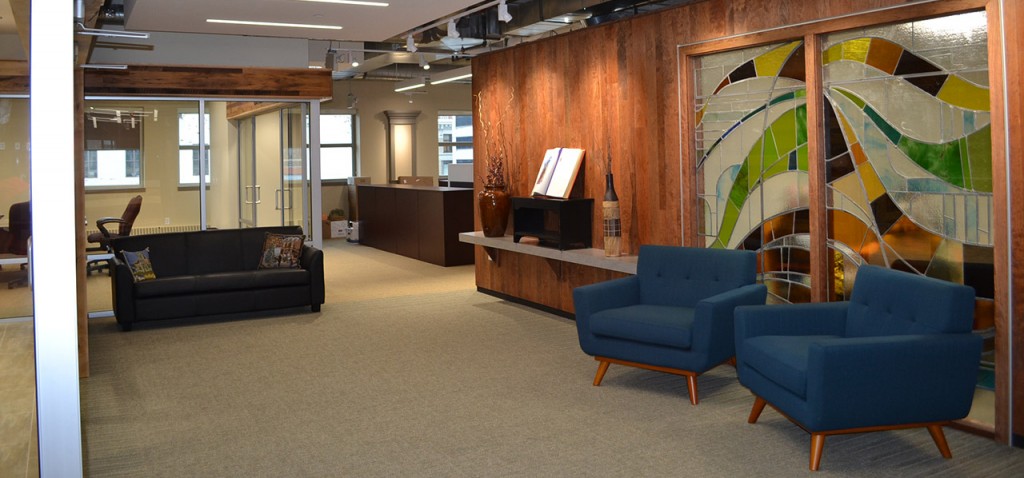 Visitors to the Archdiocese of Cincinnati central office building in downtown Cincinnati should take note that several offices have moved from the sixth floor to the ninth.
Vacant for more than five years, the ninth floor has been extensively renovated using sustainable materials designed to create not only an effective workplace, but an energy efficient one that respects the environment and will save the archdiocese on utility costs in the long term.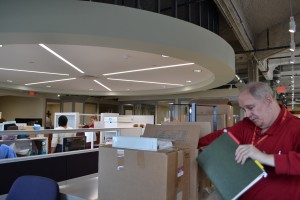 The offices now located on the ninth floor are: African American Catholic Ministries, Catholic Social Action, Family and Respect Life, Hispanic Ministry, Mission, Priestly Formation, Priest Personnel, Worship, Youth and Young Adult Ministry, Diaconate, Office of Religious and Vocations.
The Archdiocese of Cincinnati presently occupies the basement, second, seventh, eighth, and ninth floors of the 100 E. 8th Street Building in downtown Cincinnati, and maintains a conference room on the first floor.
Archdiocese Director of Property Management and Real Estate Jeff Bohrer said the cost of renovations is an investment that will save the archdiocese money down the line.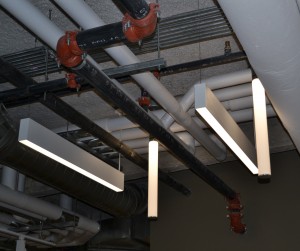 "What you're doing is you are saving money. You're putting this up front capital but our payback is not only working with the planet but we are reducing our utility costs tremendously," Bohrer said. "Something very near and dear to my heart that I'm very passionate about is promoting energy efficiency and we try to showcase that here on our ninth floor as well. There are many things that are energy efficient and sustainable wherever we can. We hope to obtain about a 30% energy reduction of what would be the energy uses for a standard floor."
Among the features of the ninth floor is a wood-paneled lobby made from reclaimed lumber, a stained glass window donated by the Marianists from the old novitiate building at Bergamo, all LED lighting with occupancy sensors, new windows and improved insulation. Even the restrooms are energy efficient with Dyson airblade hand dryers and low-flow toilets.
The architect for the ninth floor renovation was Chip Williamson, who also designed the award-winning renovations for the archdiocesan archives. The contractor was the Miller-Valentine Group.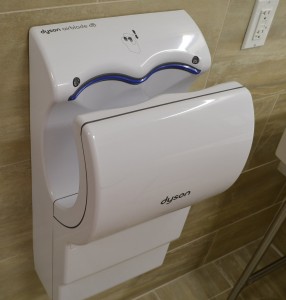 Future improvements to the central office building will include new roof in the spring, designed with an Eco-active depolluting granular cap sheet that will, in layman's terms, pull toxins out of the air and reduce air pollution. Plans to renovate the first floor lobbies and conference rooms are also in the works.
More Central Office Stories
St. Francis Seraph students trick or treat at AoC
Portrait of AoC patron on display at main offices
Educational Services names conference rooms after women religious