Archdiocese offices show holiday spirit with gingerbread house contest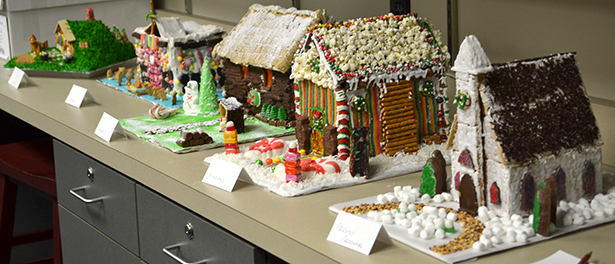 Staff Report
Several offices of the Archdiocese of Cincinnati competed in a Christmas-time contest to see which could create the best Gingerbread House. The contest was titled "Home is a Holy GINGERBREAD Place."
Competing offices included Youth and Young Adult Ministry, Worship, Family and Respect Life, Mission and  a group entry from Priests' Personnel, Priestly Formation and Pastoral Services.
Archdiocesan employees voted for the winner.
The winning entry, announced Dec. 18, was a Hobbit-themed entry from Youth and Young Adult Ministry made by Monica Sellers. Sellers and her office were rewarded with a trophy and bragging rights.
Photos of each entry can be seen below.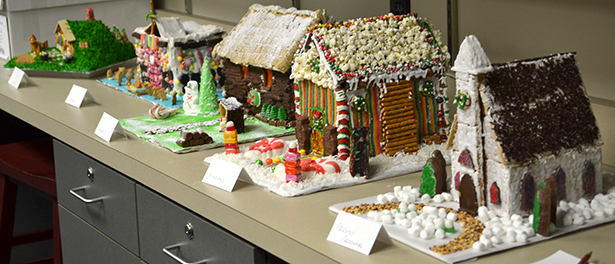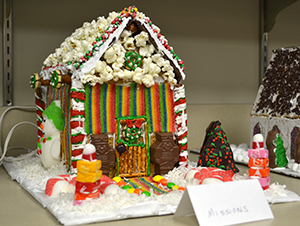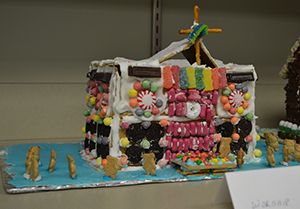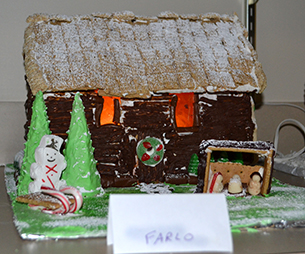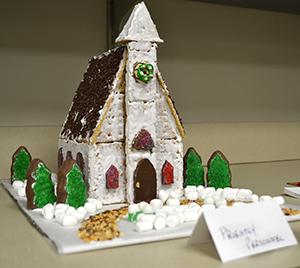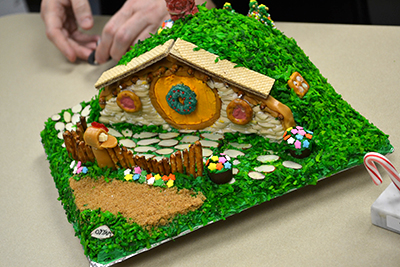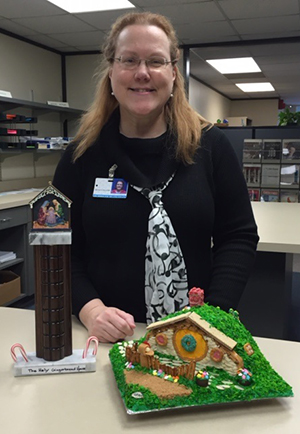 Posted Dec. 18, 2014