Archdiocese parishes 'light up" with energy efficiency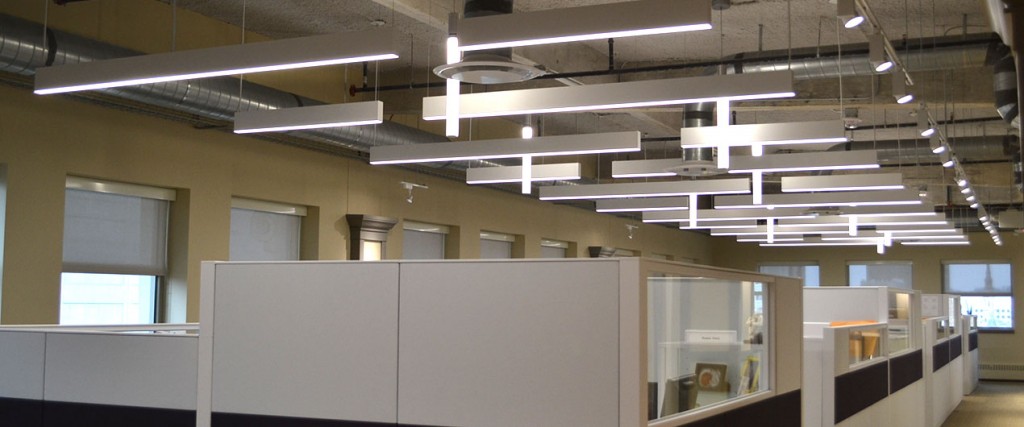 Parishes across the archdiocese are lighting up anew – ecologically.
They range from large to small parishes, several in greater Cincinnati, a few in Dayton.
Matt Kolbinsky, president of PRO Lighting & Solar, LLC., said most projects to date are for LED lighting improvements generated by cost rebates made available from Duke Energy.
St. Martin of Tours in Cheviot completed a project in Fall 2014, said parish business manager Lois Sundrup.
"Using LED lighting in the body of the church was one of the first projects. As far as the gymnasium there, the LED lighting was the first project in the archdiocese," Kolbinsky said.
"Duke  Energy rebates came for gymnasiums in April 2014. So, the St. Martin project was dependent upon when they could get a cost savings," Kolbinsky said. For example, a gym or similar space requires a special LED bulb so the Duke rebate extends only to those.
"St. Martin of Tours is seeing approximately $400 to $500 in savings per month – approximately $4,800-$6,000 per year," Sundrup said.
"Beyond that, it is brighter; it's aesthetically nice; it's beautiful. The church is gorgeous with the new lighting. SECO Electric Company completed installation in the church, church basement, parish center/gym, school and outside."
The archdiocese  encourages energy efficiency in parishes and schools and many parish campuses are changing  to LED lighting. These projects illustrate dedication to caring for Earth and are examples of responding to the call of Pope Francis' recent encyclical on the environment, Laudato Si'.
Another project, coordinated by Kolbinsky's company, recently started at Our Lady of the Visitation Parish in Bridgetown.
"We started installation during the Christmas break and they're to finish before the spring. We are only doing an LED lighting upgrade to the exterior of our property and school including the church and school parking lots. The church is new but we are getting ready to start a building campaign to add on to the church.  We don't want change with church right now," said Diane Williams, stewardship development director and former business manager. She has worked 24 years at the parish.
Leslie House, current business manager, said: "The fixtures in our school are older and require maintenance and repairs … so replacement with LED offers us some very good rebates. And also a monthly savings on our utility bill." Williams noted the school is one the archdiocese's larger schools with 809 students. Total project cost is about $172,00, Kolbinsky said.
"We have also been 'green' conscious for some time," Williams said. "We are working with Matt to put the solar roof on our gym. He was working with me on the possibility that he could find capital investors willing to pay for it but that fell through. We would love to go solar on the gym. It's something that could be incorporated in a (planned future) capital campaign."
At St. Bernard Taylor Creek, "we have a contract but we just ordered the material. It is roughly a $75,000 LED lighting project for everything there except for the … church," Kolbinsky said. However, the goal is to add church lighting to the budget in anticipation of the parish's 150th anniversary celebration next year. "So the cafeteria, parish center, offices, school (in the current contract) and (eventually) the church encompasses the whole facility. St. Bernard's is  a small parish with fewer than 300 students in the school," he noted.
More and more parishes are calling Kolbinsky for LED lighting and solar panel quotes.
"I just bid the Church of the Ascension in Kettering and we just quoted St. Francis of Assisi in Dayton. I'm working on St. Charles Borromeo in Kettering, St. James of Valley in Wyoming, St. William in Price Hill.
"We've also completed projects at St. Ann in Groesbeck, and St Therese, the Little Flower, Mount Airy. At The Church of the Assumption in Mount Healthy we did lighting for the interior of the church. That was the first church where we put in LED lights," Kolbinsky said.
This article first appeared in the February 2016 print edition of The Catholic Telegraph.