Being Pro-Life: Helping Moms in Need
When a woman is in a crisis pregnancy, she needs more than just convincing that her unborn child is a person. She may need some material assistance like clothes, diapers and formula. She may need counseling and relationship classes, or help with an addiction. What she needs may be as simple as a listening ear, or as involved as a place to live for several months, along with job training and child care.
In the end, she needs to know there are people out there who are able to walk with her, no matter the circumstances, to help ensure her life and the life of her child will hold more promise than she is able to see at that moment. It comes down to hope – the hope that comes from Jesus, through the work of so many hands who do His work right here in this archdiocese.
This month's podcasts feature different ways that organizations across the Archdiocese of Cincinnati are helping women in crisis pregnancies, and how you can be a part of that same mission.
This month's podcasts:
Dec 1: Jill Kingston of Brigid's Path
Dec 8: Henry and Betsy Jacquez of Mater Filius
Dec 15: Laura Curran of Pregnancy Center East
Dec 22: Kat Talalas of Walking with Moms in Need
Dec 29: Nikki Stefanow of Family and Youth Initiatives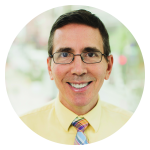 Bob Wurzelbacher is the director of the Office for Respect Life Ministries. He and his wife, Cindy, live in Sharonville with their two young daughters.
This article originally appeared in the December 2020 edition of The Catholic Telegraph Magazine. For your complimentary subscription, click here.