Being Pro Life: Helping People Overcome Drug Addiction
According to a report by the American Addiction Center, 38 percent of adults battled an illicit drug abuse disorder in 2017, and drug addiction cost American society more than $740 billion annually in lost workplace productivity, healthcare expense and crime-related costs. Addiction is a huge problem for many, and we need a better understanding of how people get caught up in the cycle of drug addiction, as well as how to help them recover and live fruitful lives.
Check out this month's podcasts both on the problem of addiction overall, and how it intersects with two big pro-life issues today.
Listen to this month's podcasts on each of these topics at being-pro-life.buzzsprout.com.
• July 6: Overview of the drug problem today
• July 13: Ohio Rep. Plummer on Legislative solutions to the drug problem
• July 20: Post-abortion trauma and drug abuse
• July 27: Sex trafficking and drug abuse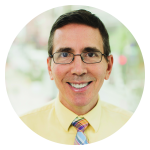 Bob Wurzelbacher is the director of the Office for Respect Life Ministries. He and his wife, Cindy, live in Sharonville with their two young daughters.
This article appeared in the July 2021 edition of The Catholic Telegraph Magazine. For your complimentary subscription, click here.