Being Pro Life: Getting Involved Locally, Nationally or Internationally
Despite the great efforts of so many who care for women in crisis pregnancies, the disabled and the elderly; who fight for protective legislation or who pray constantly for our efforts, our culture still seems to be turning more and more against a respect for life in all its stages. People often ask, "What can I do?" This month we focus on people who have boots on the ground on the local, state, federal and even international levels. They share what they are doing and how you can get involved, whatever your ability and time allow. Head to the website at www.catholicaoc. org/beingprolife to listen in or watch the video interviews and learn how to impact your local or broader community, or even those far away.
Listen to this month's podcasts on each of these topics at being-pro-life.buzzsprout.com.
• June 1: Part 5 of our series on Adoption
• June 8: Leaders from Cincinnati and Dayton Right to Life
• June 15: Ohio Senator Stephen Huffman on state legislation
• June 22: Tom McClusky, President of March for Life Action
• June 29: Fighting Infanticide and Gendercide Across the Globe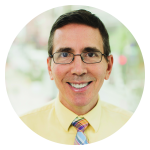 Bob Wurzelbacher is the director of the Office for Respect Life Ministries. He and his wife, Cindy, live in Sharonville with their two young daughters.
This article appeared in the June 2021 Bicentennial Edition of The Catholic Telegraph Magazine. For your complimentary subscription, click here.