Book Review: Reader of Hearts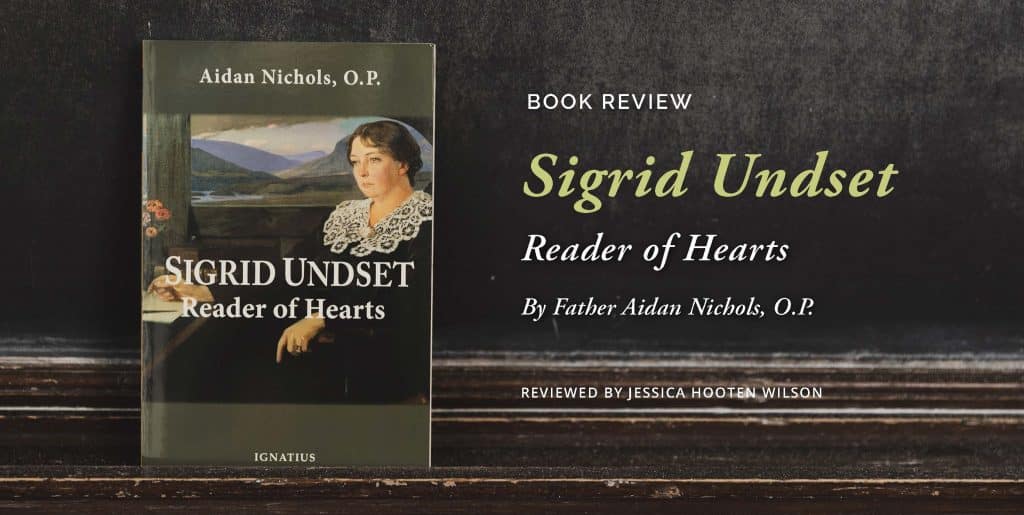 Nobel-Prize winning Norwegian novelist Sigrid Undset seems to have garnered more attention in the past year than she did in the prior decade, thanks to new translations of her work by Tiina Nunnally, the reissuing of Undset's lesser- known works by Cluny Media and a handful of books on Undset herself. Aidan Nichols, O.P., wrote one of the latter, Sigrid Undset: Reader of Hearts, although it is less a biography and more an introduction to the author and her work.
Undset was a novelist who had Dostoevsky's depth of psychological insight and Tolstoy's realism. She combines Jane Austen's manners with Flannery O'Connor's spiritual force. By Nichols' description, Undset was a "saga writer," whose "insight—into, not least, the making and breaking of family and conjugal ties—would be one of her own greatest gifts."
Nichols is a Dominican priest and academic who has published several books on Catholic writers, including Hans Urs Von Balthasar and G.K. Chesterton. He both contextualizes Undset within her Norwegian culture and heritage and highlights the Catholic voices echoed in her fiction and essays. Beginning the narrative with her birth in Denmark, Nichols keeps an eye toward her whole life, drawing connections between her childhood and the stories she wrote. He concludes the first chapter, "The tension between imagination and reality was what drew her into the world of art," and he similarly balances that tension during his discussion of Undset's biographical and fictional worlds.
Although primarily remembered for her epic historical novels, most notably Kristin Lavransdatter, Undset also wrote realistic novels, hagiographies and philosophical essays. Her subject matter—whether historical or present— was always the human heart. According to Nichols, Undset might be seen as a virtue ethicist "long before the concept was formulated." From fiction to nonfiction, she sought to uncover the challenges with how human beings are to live rightly, pursue a life of meaning among other lives and belong to one another while also being unique souls.
I disagree with Nichols' take that Undset was "anti-feminist" (that's a longer conversation than is fitting for this review). I am grateful, however, for the connections he draws between Undset's conversion and the female saints she wrote about: Catherine of Siena, Birgitta of Sweden and Angela Merici. Of the Church, she wrote, "It is this Christianity which has given to women the most honorable position they have as yet been assigned."
Nichols notes that Undset wanted more than what the philosophy of feminism and humanists' civility offered her. She converted because she perceived a "supercriterion, which can only be found in the Holy." It was this attraction to holiness that can still be most fully felt in Undset's fiction.
Jessica Hooten Wilson is a Louise Cowan Scholar in Residence at the University of Dallas and the author of The Scandal of Holiness: Renewing Your Imagination in the Company of Literary Saints.
Sigrid Undset: Reader of Hearts, Father Aidan Nichols, O.P., Ignatius Press. $17.95. 218 Pages
This article appeared in the October 2022 edition of The Catholic Telegraph Magazine. For your complimentary subscription, click here.