Bus trips to March for Life cancelled but local activities abound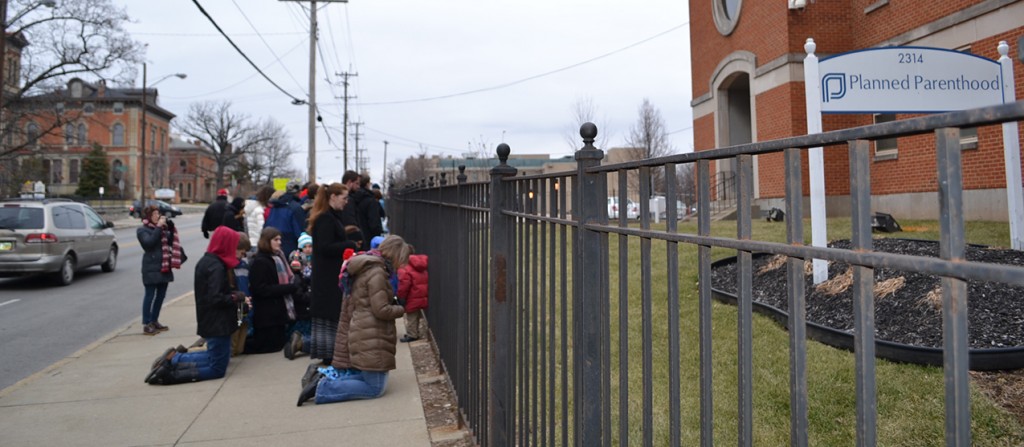 A major snow storm is expected to dump more than a foot of snow in the Washington D.C. area and in several places along the route many busses would take while returning to the region from the nation's capital. As a result, the Archdiocese of Cincinnati and Dioceses of Covington have cancelled their respective bus trips to Washington for tomorrow's March for Life.
Are you attending the March for Life in Washington D.C. or another pro-life event this week? Tweet us updates and photos using #Telegraph4Life
Bishop Roger Foys of Covington posted a letter on his diocese's website announcing his support for the cancellation saying, "The safety of our pilgrims is our main concern."
A notice was posted on the Archdiocese of Cincinnati Family and Respect Life Office webpage noting its cancellation.
While the official cancellations, and general concerns about the weather, mean many from this area will not be attending the March for Life in Washington D.C., many opportunities exist locally to support life in commemoration of the Roe vs. Wade Supreme Court Decision.
The Archdiocese of Cincinnati prayer service and at Good Shepherd Catholic Church, which was supposed to serve as a sendoff for the busses, went on as planned at 7 p.m. Thursday evening.
Additionally, Greater Cincinnati Young Adults for Life is holding its annual "Mini March for Life" today (Jan. 22) in front of the Planned Parenthood facility on Auburn Avenue from noon to 1 p.m. Last year just shy of 100 people prayed and gave witness outside the facility on the anniversary of Roe vs. Wade in solidarity with those who made the trip to Washington D.C.
Right to Life of Shelby County announced on Facebook that its bus trip was also cancelled, but a candlelight vigil took place at 7 p.m. Thursday at the courthouse in Sidney.
Right to Life of Greater Cincinnati shared this schedule of pro-life events earlier this month.
Update: The University of Dayton Flyers for Life bus trip to Washington D.C. was also cancelled. Instead, there was a gathering for Mass at 9 p.m. Thursday (Jan. 21) at the chapel of Marianist Hall and a candlelight procession immediately following.
Update: Archbishop Alter High School has cancelled its trip to Washington D.C. as well, but 50 students will meet in the school chapel Jan. 22 at 12:30 p.m.and march to a nearby abortion facility to pray the rosary. As other trips in the area were cancelled, Alter has invited Carroll and other local Catholic high schools to join them in Kettering.
Bus trips and travel groups not affiliated with the Archdiocese of Cincinnati may not be cancelled. Be sure to check with your group's travel representative to see if your trip has been cancelled.
The March for Life in Washington D.C. website states that it will go on no matter the weather. Snow is expected to begin in Washington sometime after noon on Friday.