Call to Vocation: Events by the Serra Club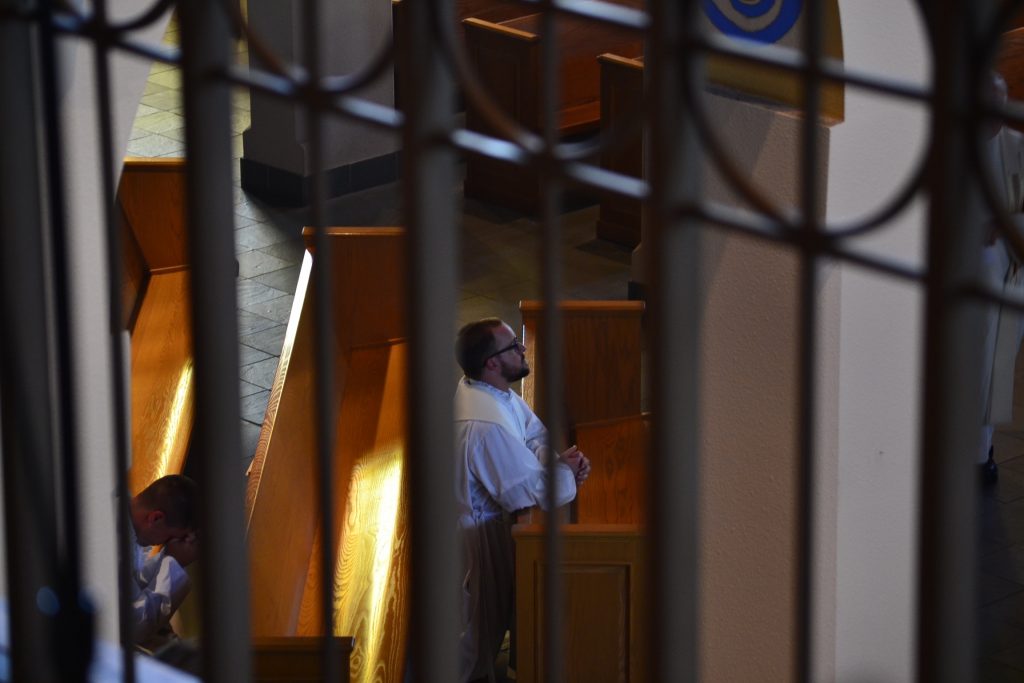 Holy Hour for Vocations for those discerning a Vocation or praying for Vocations –February 8th; March 8th beginning at 8pm at Our Lady of the Holy Spirit Center in Norwood OH. Sponsored by the Archdiocese Vocations Office and the Children of Mary every 2nd Thursday of the Month. Contact [email protected] for more information. Come and bring a friend!
DISCERNMENT RETREAT FOR YOUNG WOMEN; FEBRUARY 10-11:
The Dominican Sisters of Mary, Mother of the Eucharist are hosting a Vocation Discernment Retreat for young women, ages 16-33, in Ann Arbor, Michigan on February 10-11. The retreat features Eucharistic Adoration, conferences and talks, and fun with the Sisters! The cost is $35. Register online at https://www.sistersofmary.org/
Glenmary Home Missioners
Come & See Retreat – February 16-18, 2018
Men ages 16-19
Visit with Glenmary priests and brothers
Travel to a Glenmary mission
Share in community prayer and reflection
Meet other men that are discerning their call
513-881-7411
[email protected]
Vocation Weekend; February 15-18
The Dominican Friars of the St. Joseph (Eastern) Province invite all young men ages 18-35 to a weekend of discernment at the Dominican House of Studies in Washington, DC. For more information or to sign up contact [email protected] or 202-642-3597.
Call to Love; February 17th
The Sisters of St. Joseph the Worker, with other religious communities invite all young women in grades 6-12 to a day long discernment retreat on Saturday, February 17, 2018 from 9:00 – 6:00 at All Saints Catholic Church, Walton KY, exit 171, on I-75 South. Young women will get the chance to play games, eat, pray and talk with religious sisters and others discerning a call to the consecrated life. For more information and to register contact Sr. Patricia Jean at [email protected] Deadline to register is February 1.