Catholic bishops warn Filipinos against ritual crucifixion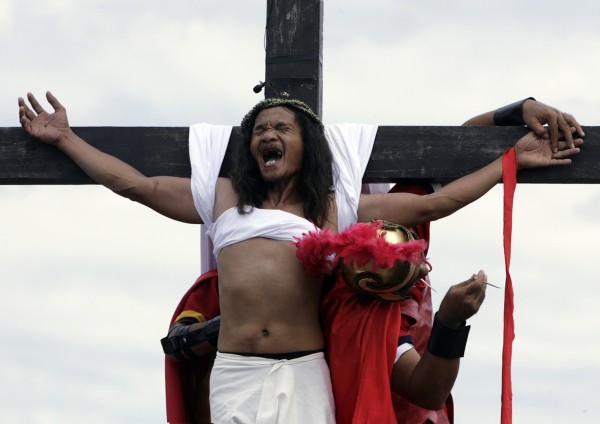 MANILA, Philippines (CNS) — Authorities announced that at least 24 "penitents" are expected to be nailed on the cross on Good Friday, an annual ritual meant to atone for sins and give thanks to God for blessings.
But the country's Catholic bishops warned the faithful against resorting to extreme forms of sacrifice on Good Friday, including crucifixion and self-flagellation, reported the Asian church news agency UCA News.
"Let us concentrate more on the prayers. … These are the wonderful ways of celebrating the Holy Week," said Archbishop Jose Palma of Cebu, president of the Philippine bishops' conference.
The prelate said the real spirit of the observance of the Holy Week is "conversion of oneself."
Bishop Joel Baylon of Legazpi, chairman of the bishops' Commission on Youth, also reminded the faithful that there are "other forms of sacrifice and suffering that would lead to real conversion."
"The Lord appreciates all these forms of sacrifices, but sometimes the kind of sacrifice that we impose on ourselves … is not what the Lord wants us to do," he said.
Although the Catholic Church decries the ritual, the government says it cannot stop devotees from crucifying and whipping themselves.
The health department has already warned those taking part in the rituals to have tetanus shots and to only use sterilized nails.