Catholic contractor volunteers to help churches stay in top condition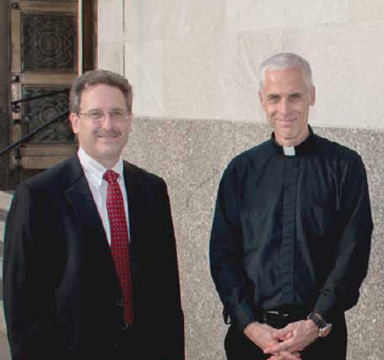 By Melinda Zemper
For The Catholic Telegraph 
Some Catholics live out their faiths by quietly giving to others.
Tom Lienhart, a St. Boniface Church parishioner and president of Century Mechanical Solutions in Cincinnati's Northside, carries on a family tradition. He and his father, the late Frank Lienhart, have donated engineering work for the greater Cincinnati and northern Kentucky Catholic community for more than 50 years. The installation and design heating and air conditioning company helps churches modernize and stay operational from basement to steeple while preserving the aesthetics of the worship experience.
His Catholic faith has always been the focus of Lienhart's life. He's also convinced that the application of Catholic principles has led to the longevity and success of his business.
"My father converted to Catholicism because of my mother's influence," said Lienhart. "He was moved by the devotion of the Catholic pilots with whom he served in the Ninth Air Force during World War II. He set the original example for our company helping churches; I remember my father came up with the only air conditioning design that would not change the architecture of Annunciation Church in Clifton."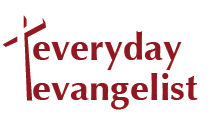 Lienhart said he is always sensitive to the aesthetics of churches he repairs because he believes a historic building should include modern heating and air conditioning systems without sacrificing divine worship space.
"From a faith perspective, a worship space needs mechanical systems that are unobtrusive, yet effective," he said. "Good mechanical systems can remove some of the distractions of temperature, too. One of the attractions for me with our historic treasures is the continuous continuity of the Catholic church. There is a lot of history and beauty in our churches that needs to be preserved. I always hope to maintain the beauty of the church while improving the atmosphere, which will only enhance the religious experience."
A recent renovation to St. Louis Catholic Church in downtown Cincinnati began as a leaky refrigerant line repair. But an inspection of the historic, 144-year-old church uncovered a need for much more: Basement boilers were more than 50 years old and there was only one entrance into the basement pit: a circular stairway cut into the foundation. An antiquated electrical system featured only two light bulbs to light the basement and all of the piping and boilers were covered with asbestos insulation.
The boiler replacement, air conditioning and bell repair, along with asbestos removal and installation of new stairs are among repairs totaling almost $170,000. Church donations came in at $60,000 and Lienhart donated the stairs and engineering. The parish still needs about $100,000 to cover expenses, but it now has a strategic plan to keep the building operating efficiently and comfortably for the next 25 years.
"I appreciate Century Mechanical's commitment to upgrading our mechanical systems at the lowest cost possible," said Father Steve Angi, pastor at St. Louis and chancellor for the Archdiocese of Cincinnati. "God always provides and I am sure God will provide us with the remaining funds."
After Century helped St. Louis Church create a long-term strategy to maintain its historic, aging structure, Jeff Wilmink, a member of St. Pius Church in Edgewood, Ky., and part of the Century Mechanical team, became inspired to help other diocesan churches, too.
"A great portion of our business is industrial," said Wilmink, "but we noticed that our church and nonprofit clients were patching when they should have been repairing or replacing infrastructure. We see a real need to help churches look at their buildings strategically and help them identify and plan for longtime repairs and replacements as well as short-term fixes."
Because of his experience working with local Catholic churches, Lienhart has a good understanding of what problems any building faces — and his company is willing to help.
"Many churches have a business manager and maintenance staff, but in many cases they don't know what their long-term capital expenses might include," said Lienhart. "Even if a church or nonprofit ultimately does not use our services, we can at least help them see the big picture about their building. We're happy to help our neighbors as we would like to be helped."
Wilmink said one project Century Mechanical is trying to obtain funding for is an air conditioning installation for Old St. Mary's Catholic Church in downtown Cincinnati. At 173 years old, it's the oldest church in Cincinnati and is listed in the National Register of Historical Places. It boasts a renovated pipe organ and ceiling frescos, yet lacks an air conditioning system, which will help preserve both.
"Century replaced our boiler in an emergency situation and saved Old St. Mary's money in the process," said Guy Huxel, business manager at Old St. Mary's. "Century acts as a servant leader as well as a faithful and consistent friend to us."
Century Mechanical Solutions also provides services and financial support for Churches Active in Northside (CAIN), a neighborhood ministry that provides food, crisis assistance, resources, and compassion to people who need it.
Lienhart has served on the parish adversity board for St. Peter in Chains Cathedral; participated in Ministry 2000 representing the Cathedral; and has served on St. Boniface's parish council and finance board. He said he hopes that giving to local churches will inspire other Catholic business owners to give of their time and talents to local parishes, too.
This Everyday Evangelist Feature originally appeared in the December 2014 print edition of The Catholic Telegraph.