Catholic Families sought for century farm honor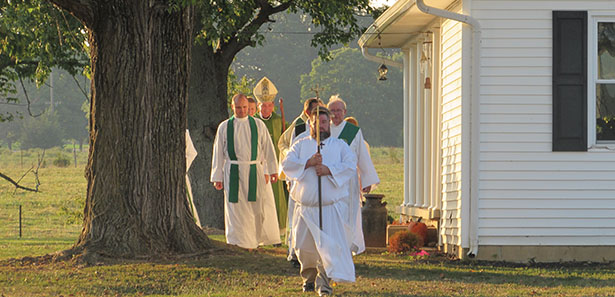 Staff Report
Catholic Rural Life of St. Marys and Sidney deaneries is encouraging Catholic farming families in those deaneries to apply for enrollment in the Catholic Century Farms Registry.
Active Catholic families who have farmed and nurtured the same land for 100 years or more are eligible for this distinction. Deadline to register is Tuesday, March 31. The registry is a program of Catholic Rural Life of St. Marys and Sidney Deaneries.
The distinguished families will be honored this summer at the 2015 Rural Urban Mass.
An application and eligibility information is available on the archdiocesan website at www.catholiccincinnati.org/socialaction. Please send the completed information to Catholic Rural Life, c/o Willard Dahlinghaus, 2711 State Route 364, Minster, Ohio 45865.
 Posted March 3, 2015