Catholic Schools Week: A letter from the Superintendent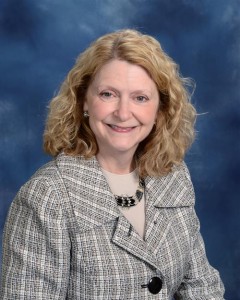 By Susan Gibbons
Superintendent of Archdiocesan Catholic Schools
 It continues to be my honor and privilege to serve the of the Archdiocese of Cincinnati as your superintendent. I am blessed to witness excellence in Catholic education every day. During the week of January 29 – February 4, we will celebrate our annual Catholic Schools Week. This year our theme is:
Catholic Schools: Communities of Faith, Knowledge and Service
 I believe we are living out this theme within the Archdiocese of Cincinnati.
Faith
Our schools are communities of faith within whose walls extraordinary people are working to build the Kingdom of God. Our teachers and principals strive to provide not only challenging educational programs for students but the added and most important element of education, Catholicism. Our faith adds an aspect to learning that is poignant and creates a personal dimension that will remain long past our school years. The lessons of faith are remembered and ingrained into the hearts of our children.
Catholic education would not be possible without the unique partnership between parents and educators to foster a challenging and positive learning environment for the children we are blessed to serve. We are grateful to parents for their support of our teachers and administrators, for their hard work and efforts to make Catholic education a priority for their children. This is a tremendous example of love and support. Together, we are building communities of faith.
Knowledge
Our Catholic schools are well known for the tradition of academic excellence. All students are challenged to grow and learn within the walls of our schools. Our administrators and educators are also being challenged to provide 21st century learning to all students. This training leads to new and exciting developments in education. Professional development is a priority in all of our schools. Our Catholic school educators are leading students by their example of life-long learning.
Service
Students in our Catholic schools perform many hours of service annually within their neighborhoods and communities. Service is an outgrowth of our faith and is the outward demonstration of our love for those who are in need.
This year, in particular, we are extremely grateful to all of our donors who made the "One Faith, One Hope, One Love" campaign such a huge success. Beginning with the 2017-2018 school year, the first distribution of tuition grants from this campaign will be awarded. Applications are being accepted through January 31, 2017 for the upcoming school year (see CatholicBestChoice.org for details). Our Catholic Education Foundation Board and Catholic Schools Office are working diligently to assure your generous donations are spent wisely and well. Thank you for your service to our children.
In summation, there are many people who make Catholic education possible for the children of the Archdiocese of Cincinnati. On behalf of the 42,000 children we serve in our Catholic schools, thank you for creating a future for children that is rooted in faith and love.
Susan Gibbons is a native of Dayton and a former teacher and principal of Catholic Schools in the Archdiocese. She became Superintendent in 2015.