Catholic scientist Stephen Barr to speak at U.C. March 7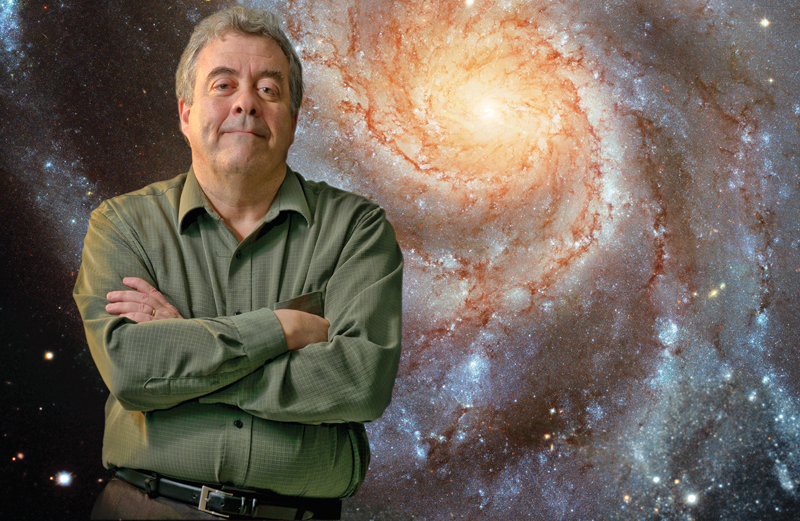 Stephen M. Barr, president of the new Society of Catholic Scientists, will speak on evolution and the Catholic faith March 7 at the University of Cincinnati. A professor of physics and astronomy at the University of Delaware, Barr will deliver the fifth annual Conway Lecture in Catholic Studies at UC. The "town and gown" lecture is free and open to the public.
A frequent lecturer on science and religion, Barr will present "Evolution and the Catholic Faith," exploring the Catholic response to the theory of evolution.
"The historical narrative of Christianity and evolution in this country is relatively uncomplicated: champions of Biblical Creationism vs. champions of materialist Darwinism," said Jeffrey Zalar, the Ruth J. and Robert A. Conway Endowed Chair in Catholic Studies at UC.
"Due to their bedrock affirmation of both faith and reason, fides et ratio, Catholics fit into neither of these camps. Professor Barr is going to tell us where they do fit by considering the biblical account of divine creation within the context of Catholicism's overwhelmingly positive relationship to scientific inquiry."
Barr, author of "Modern Physics and Ancient Faith," "The Believing Scientist: Essays on Science and Religion," and other books, was awarded the 2007 Benemerenti Medial for exemplary service to the Catholic Church by Pope Benedict XVI.
Ken Petren, dean of UC's College of Arts and Sciences, said "it is a privilege to host Professor Barr on campus for this year's Conway lecture," calling the talk "an excellent opportunity for the community — not just the Catholic community, but people from all faiths and belief systems — to reflect on the intersection of faith and science."
Zalar said the lecture will be of interest to a wide spectrum of people, including both academics and members of many faiths. "The Catholic way of understanding nature makes room for both science and robust religious faith.  A Catholic never needs to choose between the two! This lecture will explain why," he said, adding that many instructors, students, and people working in scientific fields may be surprised to discover the strong support for scientific inquiry in the Catholic theoligcal tradition. "This lecture will make clear that biblical literalism is not Christianity's final word on evolution or modern science."
The talk is scheduled for 7-8:30 p.m. in room 127 of McMicken Hall. For information about where to park, visit UC.edu and search "parking."