Celebrating our New Permanent Deacons to be Ordained April 27
Nathan Beiersdorfer
Nathan Beiersdorfer of St. Cecilia Parish, Oakley, has been married to Tricia (King) Beiersdorfer for nine years and the couple has two children, Mary Mae, 3, and Jude Nathanial, 2.
He is the son of David and Stephanie Beiersdorfer and has three younger brothers, David, Brian and Richard.
He attended St. Margaret Mary School and Archbishop Moeller High School. He holds a Bachelor of Arts from the University of Cincinnati; a Master of Business Administration from Thomas More College; and a master's degree in theology from the Athenaeum of Ohio.
He was an airfield crash rescue crew chief in the U.S. Marine Corps and has also been the vice-president and CFO of Commercial Construction. He is currently CFO at Archbishop Moeller High School.
He has a passion for music, particularly liturgical, and enjoys working with his hands.
"I know that God has been planting the seeds of this call since childhood," Beiersdorfer said, "where my parish had an active deacon, Ray Burger. His presence at the altar and in parish life made a huge impression. Even when I was away from the Church, not practicing my faith for many years, God was still with me, protecting and guiding. When I returned, the Father welcomed me with open arms. I always knew I would be married, and once I was, God reminded me of His call to the diaconate." Beiersdorfer said, "Our pastor, Father Jamie Weber, is a tremendous support. Deacon George Bruce and his wife Donna have been perfect mentors for us. Deacon George was ordained at 42, like I will be, and they had two young children at the time of ordination. They remind us that this call is not a burden, but an incomparable blessing to a family."
Beiersdorfer credits his wife with being the greatest influence on his vocation.
"Her tremendous faith, devotion to our family, and incredible work ethic are what make room for me to answer this call… She encourages me when I'm doubtful, challenges me when I'm wrong, and inspires me to be a better husband, father and deacon."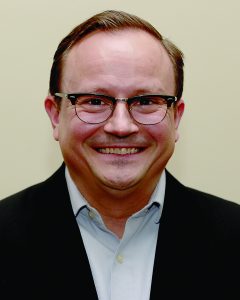 Steven Gregor Broering
Steven Gregor Broering, St. Sebastian Parish, and his RN wife, Nancy, have been married 38 years. They are the parents of five boys and two girls: Frank (Karen); Samantha,
(Nick); Chad (Debbie); Maria (Mike); Adam; Ben and Alex. They have 14 grandchildren.
Broering is a CNC operator for Excel Machine and Tool and has taught religion to high school seniors. He enjoys wood-working and fishing.
"When most of our kids left home to pursue their careers, I had more time to do that." His message to those who want to find their own way to serve God is to discuss the faith with others, including teachers, priests and people who like to discuss converse on such topics.
"For me, one of the biggest obstacles was not knowing exactly what I will be doing when I am ordained," Broering said. "Don't be afraid to take that risk, trust in God; He has a plan for you. If someone suggests that you consider being a deacon, discuss it with a deacon or priest, and especially, with your wife."
Broering said, as a deacon, he will probably follow St. Teresa of Calcutta's example. "She was very simple, profound, humble, prayerful. I've heard that when Mother Teresa talks to you, it's as if you were the only one there."
Ordination ends the period of study and preparation which Broering has enjoyed. "I will miss the class discussions with our teachers, and my deacon brothers. I value the relationship I have with my deacon brothers."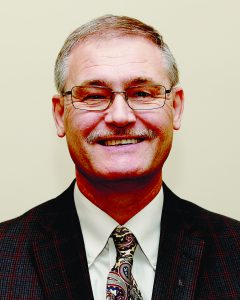 Pete Caccavari
Pete Caccavari, Guardian Angels Parish, and his wife, Katie have been married 18 years and have a daughter, Grace and a son, Jack.
Caccavari has a bachelor's degree in English from Xavier University, a master's and Ph.D. in English from Rutgers University; and a graduate certificate in lay pastoral ministry from the Athenaeum of Ohio.
He was national dean for Institutional Effectiveness and Accreditation at Union Institute & University for almost five years and is currently employed as director of Academic Affairs at University of Phoenix-Cincinnati Campus.
The example of others led Caccavari
to consider the permanent diaconate. "It started with watching one of the deacons at our parish at Mass one day, and that made me think perhaps that was for me. A friend asked me if I'd ever thought about it, and I hadn't even told my wife yet," he said.
Formation was a positive experience for Caccavari. "The fellowship with the other deacon candidates has been amazing. The faculty and formation directors of the Athenaeum have been so helpful.
The couple who have been the deacon mentor couple for my wife and me have shared their experiences and insights."
His family also offered support: "My wife and kids have been very supportive through this journey. My wife was particularly critical for me to slow down in the process so I could be present to her and the kids but still be able to make it through the process."
Outside of family, Caccavari credits Deacon Bob Fey as an important guide, both at the beginning and along the way. "Ultimately, I have felt that God is calling me to this vocation, and He is the deciding influence."
Caccavari says the key for those looking for God's will for them is prayer. "Prayer in front of the Blessed Sacrament is very helpful. Some of my most significant moments have come at Mass after receiving holy Communion. Pray the Scriptures," he said.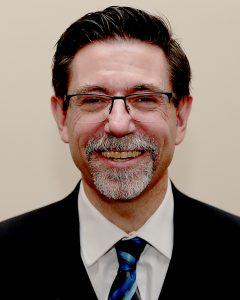 Brian Michael Caperton, Sr.
Brian Michael Caperton, Sr. and his wife, Carolyn, have been married 27 years, and have two children, Ashley and Michael, and one grandson. He is a member of All Saints and St. Vincent Ferrer (Kenwood Pastoral Region).
His parents are Glen Caperton and Robin Boley and his siblings are Adam Caperton and Kim Dodson.
He earned a bachelor's degree from Thomas More College; holds a Master of Business Administration from Northern Kentucky University; and a master's from the Athenaeum of Ohio. He has managed retail businesses for 20 years. He currently serves as the pastoral associate at All Saints and St. Vincent Ferrer.
Caperton had an uncle who was a deacon. "The first call I felt was when he passed in 1987. That came and went, back and forth, for years. When I grew older and as my kids grew older I started to feel it stronger again," Caperton said.
He approached his pastor in 2009 to find out how to begin and said, "It took a while to convince my wife. I started becoming more active in the parish and developed friendships with my deacons, which lead to my enrolling in the Athenaeum in 2011," Caperton said.
Studying for the diaconate can change a person, Caperton said. "Counting the time that I spent in the LPMP getting ready, it has been an eight-year journey, and I'm a different person than when I started." He is anxious to begin his ministry.
Like his brothers in the diaconate program, Caperton said he will miss that fellowship the most after he is ordained. But he said he would also, "value the education and formation I have received from great teachers like Deacon Dave Shea, and especially the priests, such as Fathers Anthony Brausch, Ryan Ruiz, Paul Ruwe and David Sunberg."
He's looking forward to the joy of "preaching and teaching the Gospel, especially to the kids at the parishes I serve."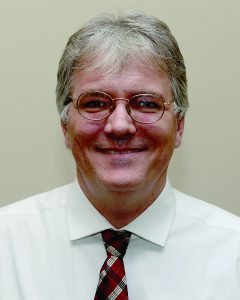 Greg Doud 
Greg Doud of St. Columban Parish, Love-land, has been married to Cindy for 33 years.
He is the son of Roger Doud (deceased), and Margaret Doud (retired). His siblings include Rick and Sherry Doud, Sandy Remley, Kathy Trout (deceased), Lisa Howard, and Lori Lane. The couple has two married sons, Nick and Ken. They have three grandchildren, Peter (deceased), David, 4, and Charlie, age one.
Doud attended St. Anthony School; Madisonville; St. Xavier High School; the University of Cincinnati, where he earned a degree in information processing systems; and the Athenaeum of Ohio with graduate certification in lay pastoral ministry.
He has been an instructor for Coding Boot Camp, and is currently employed as a software engineer.
"I had never thought about being a deacon until the day my pastor commented to me, 'I think you'd make a good deacon.'" Doud said. "I was stunned! After a moment to compose myself, I responded, 'If you think so, I'll look into it.' And the more I looked into it, the stronger I felt called. Had my pastor not mentioned it to me, I'm not sure I'd be pursuing the diaconate."
Studying for the permanent diaconate has been educational for Doud. "I tell people I believe I've learned more about my faith in the last six years than I knew in the 55-plus years of being a cradle Catholic."
But it's not without its challenges:
"The toughest part has been balancing time in formation and time with my dear wife and family," he said. Doud credits Father Larry Tensi, the pastor of St. Columban, with being his primary influence in this vocation. "I still believe that without his suggestion back in 2013, that I might make a good deacon, I'm not sure I would have pursued this ministry.
"But I would be remiss not to mention my wife Cindy. Without her love and support, which has grown continually over the years, I would not be a deacon,"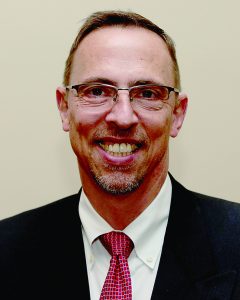 Gregg Elking
Gregg Elking and his wife, Deb, have been married for 21 years. They have one daughter, Gwyneth.
They are members of St. Bernard Catholic Church, Burkettsville, part of the St. Henry Cluster Parishes. He is the son of Nicholas and Deborah Elking; his siblings are: Tony Elking and Nicole Elking.
Elking is a graduate of Saint Henry High School graduate and has a LPMP certificate.
He is employed as a laborer and farm hand. He played on two championship football teams at St. Henry and doesn't see farming as a job. "I find it easy to see God in the midst of a corn or bean field," he said.
His diaconate journey began 14 years ago through a program called "Why Catholic." "Through this program and the two facilitators of our small group, the thought of becoming a deacon entered my mind. I had a profound experience of God through prayer as a result of the Why Catholic program and the people in my small group," Elking said.
The six-year journey sometimes seemed long, but he took it "one weekend at a time."
For those discerning a vocation, Elking said, "I don't think it's about us choosing to serve God. I think it is some-thing we all do already in various ways. We serve God in our families, at school, at work, and in our parishes… Not all service is the same. When we are open to serving God, you never know where it might lead. Fifteen years ago, I would have never envisioned serving God as a deacon.
But he had some familiar advice for those who are sensing a call. "Give it a chance. Don't be afraid. I was afraid at first, but I then surrounded myself with people to help me discern my calling," Elking said.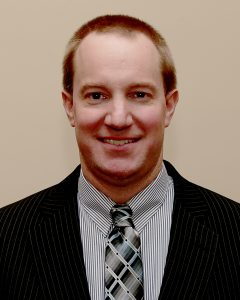 Who is a deacon?
There are three orders of ordained ministers in the Catholic church: bishops, priests and deacons. Deacons are ordained as a sacramental sign to the church and the world of Christ, who came "to serve and not to be served."
What do deacons do?
As ministers of the Word, deacons proclaim the Gospel, preach and teach. As ministers of Sacrament, deacons baptize, lead the faithful in prayer, witness marriages and conduct wake and funeral services. As ministers of charity, the deacons marshal the church's resources to meet those needs.
Graham Galloway
Graham and Marcy Galloway have been married for 15 years and have two children, Harlie and Grayden. They are members of Immaculate Heart of Mary Parish.
Galloway studied media management at California State University, Northridge.
Raised Presbyterian, Galloway said he is "one of those 'on-fire'" converts that entered the Catholic faith seven years ago this Easter. "I married a wonderful Catholic woman. I had no reservations about agreeing to raise our children Catholic, or even becoming a member of our local parish in Anderson Township, as I could see the solid faith formation and values she displayed as a Catholic," Galloway said.
"The Holy Spirit worked on me through the many parish ministries I became involved in and I'm sure I had many prayer warriors praying that I would become Catholic."
Galloway credits the wife of one of his parish deacons "for getting me to actually think about it seriously. She walked over to me after a daily Mass and said she had a strong feeling while looking at me from across the sanctuary that she should ask me if I had ever considered becoming a deacon," Galloway said. "I immediately laughed and said that that was the fourth time someone had mentioned that in the past two weeks. Her response: 'Then perhaps you should definitely pray about it.'"
"Discerning a vocation is about serving God and to serve others for His sake," Galloway said. "I feel we often try to make things too complicated or public, when a small gesture or act of kindness is all that is needed. We have all kinds of examples in the saints."
Strong bonds come through formation, Galloway said. "I have developed some tremendously solid relationships among the other men in this diaconate class, over these past three years and am saddened to see the comradery end."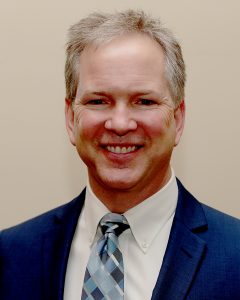 Dave Harcourt
Dave and Kathleen Harcourt of St. Clement Parish have been married 43 years and have three sons and one grandson.
He is the son of Ray and Anna Harcourt and has two brothers, Ray and Dennis.
He attended St. Boniface School, Roger Bacon High School, where he developed his lifelong love of music from playing in the band, and University of Cincinnati with a major in communication arts. At Sibcy Cline, he has been in industrial sales and management.
Harcourt said he received encouragement from fellow parishioners and from the parish deacon. He credits "all of the Franciscans at St. Clement" with providing the primary influence for his decision to become a permanent deacon.
"Offer yourself to God in prayer and be open to listening for His response. Be patient and persistent. He will show you your path," Harcourt advised.
"Discerning a vocation is a matter of opening one's heart to the possibility that you have been chosen," he said. "God doesn't call perfect men to the diaconate. If you think you hear the call, don't be afraid to answer."
Harcourt said, "Working at our food pantry and with Little Brothers has shown me that there are many in need in so many ways in our communities." Harcourt said. "I would hope that my ministry would reflect Jesus' ministry of service to those who are on the periphery of society."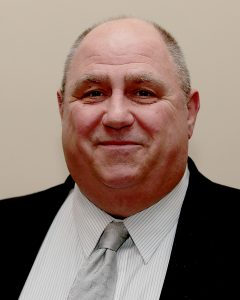 Michael J. Huffman
Michael J. and Mary Ann Huffman, members of St. Margaret of York Parish, have been married 37 years.
The couple has three children, Michael (Hadley), Anna (Alex) and Joseph (Marissa), and four grandchildren.
He earned his bachelor's degree at the University of Toledo and earned a master's in communication at Bowling Green State University. He also holds a master's degree in lay pastoral ministry from the Athenaeum of Ohio.
He is employed as a senior subject matter expert, key retailing, at Kroger Co.
Huffman credits the faith-centered life his parents provided, with his social, education and worship life all centered around the parish. "Throughout my life, there are several, who through a brief comment or supportive look, knowingly or not, were saying to me, "we need you as a deacon," he said.
Huffman credits his lifelong friend and priest, Father David Ross, with being the greatest influence on his decision to enter the permanent diaconate.
"To those trying to discern the path God has chosen for them, he said, "Do something, even if you're not sure. If God wants you somewhere else, He will redirect you, but don't wait."
"My wife, Mary Ann, has most influenced me regarding ministry and my formation," Huffman said. "How to recognize ministry, what is best and right, healthy approaches, and knowing when to say when. She has been my balance through formation, and thorough out our married life. I would be adrift without her."
Huffman said he will miss most "those who I have gone through formation with. They are wonderful men. I will cherish their friendship and comradery forever."
Huffman says his greatest joy in his ministry will be, "Serving others and receiving nothing for that service."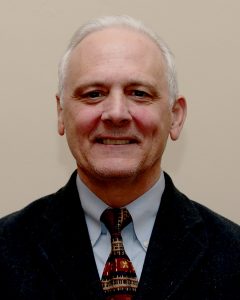 Do some deacons become priests?
For centuries, ordained ministers ascended from one office to another, culminating in ordination to the priesthood, and the diaconate was one of those temporary offices. The Second Vatican Council authorized the restoration of the diaconate as a permanent order of the ministry.
While men in formation for the priesthood are till ordained as transitional deacons, others are formed as permanent deacons.
Daniel W. Kahlig
Daniel W. and Juli K. Kahlig have been married 33 years. They are members of the Fort Recovery Cluster of Parishes (St. Paul, St. Joseph, St. Peter and Mary Help of Christians). Their children are Wes (Heather) and Kylie.
He enjoys boating and water skiing in his spare time.
He is the son of Don and Dolores Kahlig, retired from poultry farming and Fort Recovery Industries. His siblings include Pam (Chris) Fullenkamp; Dave (Marceil) Kahlig; Karen (Mike) Schwiet-erman and Doug (Barb) Kahlig.
Kahlig attended Fort Recovery High School, earned a bachelor's degree in mechanical engineering from the University of Dayton and a master's degree from the Athenaeum of Ohio.
Kahlig is a turkey farmer for Cooper Farms in Fort Recovery and works as an engineer for Crown Equipment in New Bremen.
"I think my calling to the religious life began years ago," Kahlig said. "My four siblings and I grew up next to St Paul's Parish in Sharpsburg. As a youngster, I remember having priests over for dinner quite a lot.
"Mom and dad always told us that priests are no different than anyone else, they need friendship and compassion just like we do," he said. "Priests like Father Charlie Mullen, Father Harry Cavanaugh, Father Ed Zukowski, and Father Milton Ballor became part of our family," Kahlig said.
"I remember Father Ed Zukowski's homily at our wedding Mass 33 years ago. Father Ed said, 'we always thought that Dan would become a priest, but the first time he looked into Juli's eyes, we knew that would never happen.' Father Ed was the first person to suggest I might be called to some sort of religious life."
Another influence on Kahlig was Father Tom Dorn. "I recall our many conversations about the Catholic faith and how he patiently answered all of my questions."
"In June of 2013, I vividly remember listening to a podcast by a popular priest. In the podcast, the priest reflected on how his father had studied for the diaconate and how that inspired him to enter the priesthood. A few minutes after the pod-cast ended, Juli handed me a letter that had just arrived in the mail. It was a letter from Father Dorn asking me to consider the diaconate program. The timing between the message in the podcast and Father Dorn's request to enter the diacon-ate could not have been a coincidence." Kahlig said.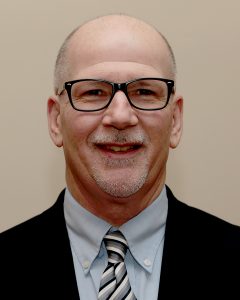 May married men become deacons?
Yes. The Second Vatican Council decreed that the restored permanent diaconate could be opened to mature married men (or men over the age of 35.) In keeping with the ancient tradition of the church, while a married man may be ordained a deacon, he may not remarry if his wife dies.
Are deacons paid?
No. The permanent diaconate, from formation to retirement, is entirely voluntary and without remuneration.
Michael W. Muse
Michael W. and Carrie Muse have been married for almost 24 years. They have a daughter, Lauren, who is 17 and are mem-bers of St. Gertrude Parish.
He attended Monfort Heights Elementary/White Oak Junior High; Culver Military Academy; the University of Cincinnati, receiving a bachelor's in operations management and management; the University of Phoenix, earning a Master of Business Administration; and the Athenaeum of Ohio, with a lay pastoral ministry certificate. He has been accepted to St. Leo University to begin a master's degree in theology.
Muse has held positions as a plant manager and direction of operations, and currently is business manager for St. Gertrude.
"I remember a couple of friends at the parish, including the pastor, asking if I had ever considered the diaconate. This was the reassuring sign for me to make the move forward."
"Father Jan Schmidt, our pastor at St. Margaret of York, asked me if I had ever considered entering the diaconate," Muse said. "That was the first spark from some-one outside of myself. I had considered the vocation for a few years prior. As I have moved through the LPMP and through formation, a number of priests have guided me along the way, including Fathers Jason Bedel and Andre-Joseph LaCasse."
For those discerning a vocation, Muse said, "Continue to pray to the Lord for His guidance. His plan for us is slowing being revealed, but we must open our minds and hearts to His voice. Time with the Blessed Sacrament in silent contemplation praying 'It is not my will but yours be done.'"
"I will value the time spent in prayer with my classmates," Muse said. "Praying lauds and vespers together giving thanks while chanting the psalms has been truly a joy. Prayer is a very solemn time where 20 men (16 from Cincinnati and four from Covington) come together in praise and thanksgiving to Christ. This time has been by far the most enjoyable part of our formation weekends."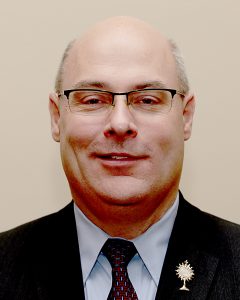 John O'Maley
John and Joy O'Maley, members of St Philip the Apostle Church, have been married 44 years. They have four children, John, Ashley, Nick, and Annie. They have five grandchildren.
O'Maley attended the United States Military Academy at West Point where he earned a bachelor's degree in general engineering. He retired as a captain, Ranger, U.S. Army, and worked at P&G for 10 years.
He has been the self-employed owner of John O'Maley & Associates, National Sales & Marketing Consulting Firm for 27 years.
O'Maley said he felt a calling to the diaconate for the last 20 years. "In the last six years, we moved to a different home and different parish and everything fell into place as part of God's plan. The priests, retreats, crosses and struggles He placed in our lives lead me to the diaconate."
O'Maley cites Father Larry Tensi, pas-tor, St. Columban, Loveland, as a major influence. "He taught me my first LPMP class, "Liturgy & Prayer" and then he became my spiritual director."
For those discerning their role in God's creation, O'Maley said, "Pray, go to adoration chapel often and listen. Get a spiritual director to help discern what He wants you to do. Go to Mass as often as possible. Try to surrender and turn your life over to Him. Ask Him what He wants you to do and He will answer if you listen hard enough. Say the rosary often.
O'Maley wanted to ensure he mentioned his wife's role. "I married my high school sweetheart, Joy, who has been the joy of my life and my guardian angel, the most beautiful person inside and out I have ever met. She has taught me more about truly being a servant because she places the needs of everyone in her life (family, friends, patients, (she is an RN) ahead of her own. One of the most important revelations I discovered in my deacon training was that I needed to be a much better husband to her and father to my children."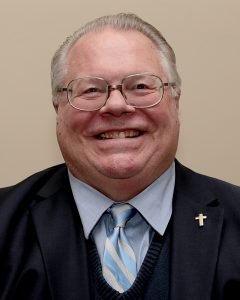 How do I become a deacon?
Start with your pastor, who can put you in touch with Deacon Mark Machuga, director of the Permanent Diaconate Office. His number is (513) 421-3131, ext. 2641; or send an email to [email protected].
Charlie Salway
Charlie and Judy Salway of Immaculate Conception Parish in Celina have been married for 32 years. They have three children and one grandchild, with one on the way.
He enjoys an occasional round of golf. He attended St. Thomas Elementary in Van Wert; Parkway High School, Rock-ford; and Ohio State University, where he studied industrial engineering, along with studying lay pastoral ministry at the Athenaeum of Ohio.
He started as a carpenter, a skill he learned from his father 45 years ago, and is a construction project manager for the same company, Alexander & Bebout, Inc.
He is also a youth minister at Immaculate Conception Parish.
"After being hired as the youth minister, Father Ken Schnipke C.PP.S. approached me about taking the LPMP course at the Athenaeum," Salway said. "At the time, I did not know it would lead to the diaconate. After completing the LPMP classes, God continued His call for me."
Salway made the regular 2.5-hour one-way trip to the Athenaeum for LPMP classes to begin his formation. He had his pastor, Father Schnipke, as an influence and "my deacon mentor Terry Coleman from LPMP and plenty of encouragement from others."
For those seeking God's plan for them, Salway believes "a conversation with their pastor is a place to start. There are so many ministries that are needed in every parish. Your pastor knows what is needed and can direct you to get started."
"I am not sure where others may be in listening to God and His calling. Every-one hears their calling differently," Salway said. I believe you have to be in daily conversation with God and 'listen' for His response to your needs. He knows what He created you for."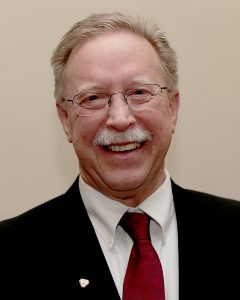 Dick Strominger
Dick Strominger of St. Albert the Great Parish in Kettering has four children, Angie, Tracie, John and Julie. His wife, Jayne, died in January 2015.
His parents and two brothers are deceased, but he comes from a large family of 12 siblings, one of which died soon after birth. He has 14 grandchildren and one great-grandchild on the way.
He has held a master plumber's license for the past 15 years after 30 years in the profession. He has trained as a director for the Rainbows for All God's Children, a support program for children from single-parent and step-parent families. He retired in 2012.
He began his vocation journey in the 1980s, he said. "I was attending and became involved at St. Boniface Parish in Piqua. Father Angelo Caserta, pastor of St. Boniface, suggested numerous times that I consider the diaconate. I didn't give it much consideration until 2003, at which time I began the Lay Pastoral Ministry Program. I had some issues and concerns along the way, and finally completed the application process for the diaconate in spring of 2016."
Strominger said the journey was difficult because he's always struggled with academics.
Strominger credits Father Angelo Caserta with being his greatest influence because "he is such a servant and so genuine. We soon became great friends, and he often invited Jayne and me over for pasta (with plenty of garlic).
"He never missed an opportunity to till the soil around the idea of me becoming a deacon. I would say that in the time I've known Father Caserta, he was very good at identifying potential in parishioners and encouraging them to get involved in the parish," Strominger said.
Strominger is approaching his vocation with humility. "I feel humbled that the Lord has called me to this ministry, anxious to get started, yet a bit concerned about it. I'm sure it's not unusual for one to feel both anxious and humble, being in the limelight in front of the church community, family, and friends." He said that having God choose him for this role gives him great joy.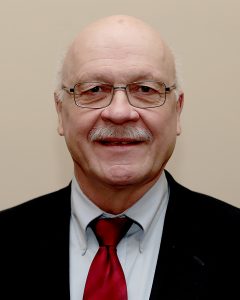 Kenneth J Wuebker
Kenneth J. and Marianne (Teten) Wuebker have been married 30 years and have two adult children. They are members of St. Augustine Parish in Minster.
He is the son of Leonard and Viola Wuebker, both deceased and his siblings include Jim and Ted Wuebker, Dianne Siegel and Sue Annett.
He earned a bachelor's degree in business from the University of Dayton. He is the CFM at Minster Bank.
"It has been a progressive involvement in various faith enriching experiences," Wuebker said of his diaconate journey. "I have been involved with the Church and my Catholic faith since college by being involved with high school retreats at Maria Stein for a period of years. I was a high school religion teacher for Sacred Heart Church in McCartyville, and St Augustine Church."
"I was also involved with Bible study and served as a lector and eucharistic minister at the church. This included bringing holy Communion and spiritual support to the sick and to those in nursing care facilities," Wuebker said. "In working with the Church, there were several priests and individuals that asked me to consider the diaconate; so approximately eight years ago, I began seriously looking at the pro-gram. I completed the LPMP over a four-year period, and three years ago started my study of the diaconate."
A number of people influenced Wuebker's decision to pursue the diaconate.
"It started with my great uncle, Father Aloysius Selhorst, who started me thinking about the priesthood when I was in junior high school. After my college years, I began working with Sister Rosie Monnin, Father Rick Nieberding, and Brother Bernie Barga on retreats, which furthered my interest in the religious life," Wubker said.
"But Father Louis Schmit was the one individual who not only asked me to consider the deaconate but continually prayed for my discerning whether this was a calling by God. He has been my spiritual mentor through the deaconate process and will be one of two individuals vesting me," Wuebker said. "The other individual vesting me is Deacon Hal Belcher, who was also very influential in helping me navigate through the entire LPMP and deaconate process."
Wuebker's guiding reference for his formation would be the verse, "Well done, good and faithful servant."
"There has always been a desire to help and serve others, which fits well with the role of a deacon. The deacon is ordained for the ministry of service," Wuebker said.