Changes made to Decree on Child Protection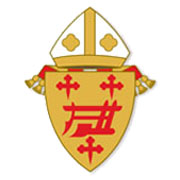 By Steve Trosley
The Catholic Telegraph
A planned review of the archdiocesan Decree on Child Protection has brought several changes in definitions and process policies this month.
Safe Environment Coordinator for Children and Youth Tom Coz said the definitions were inserted in the decree to clarify what constitutes child pornography and the phrase "civil authorities."
"We also modified the definition of 'regular volunteer' as the old one was often misunderstood or debated," he explained.
A new title — Coordinator of Ministries to Survivors of Abuse –— was inserted for the position formerly known as Victims Assistance Coordinator.
"We also incorporated VIRTUS © training child protection language all throughout the decree," Coz said.
"We switched in June 2012 to a new way to train. What formerly took 45 minutes now involves a three-hour-long session," Coz said "VIRTUS© is much more comprehensive."
Coz said the archdiocese has received "excellent feedback" from those who have participated in the new training regimen, which includes mandatory monthly online updates. Since June 2012, we have trained almost 400 trainers who in turn have trained more than 17,000 persons across the archdiocese."
Those trained have returned "overwhelmingly positive responses," Coz said.
The Archdiocese of Cincinnati, in response to the child abuse scandals of the 1960s through 1990s, issued its first decree in 1993, nine years before the United States Conference of Catholic Bishops (USCCB) promulgated a national decree in 2002. As planned, the decree is reviewed and revised every five years —1998, 2003, 2008 and now.
"We constantly review," Coz said, adding that the changes in the decree and training have been effective. "The sensitivity has increased and our people are more likely to spot something unusual and then report their suspicions."
On Nov. 20, 2003, Archbishop Daniel E. Pilarczyk pleaded no contest, on behalf of the Archdiocese of Cincinnati, to five charges of failure to report child abuse in the late 1970s and early 1980s. The archdiocese also paid a fine and established a $3 million fund to compensate victims of child abuse, said Archdiocesan Director of Communications Dan Andriacco. Since then, in addition to reporting instances of such abuse to civil authorities, the archdiocese each year makes public the number of reports of abuse by priests as well as the costs involved. That information is found at: http://www.catholiccincinnati.org/protecting-children/resources-and-publications/report-on-child-abuse-in-the-archdiocese/. A status report on priests accused is at http://www.catholiccincinnati.org/protecting-children/resources-and-publications/status-report-on-clerics-accused-of-child-abuse/.
Coz, a Xavier University grad who studied at the Sorbonne in Paris, earned his law degree from the University of Cincinnati, said his 32-year-long career in labor, environmental, contract and corporate law gives him a solid foundation for his safe environment responsibilities.
"It's like nothing I did before but I use my experience all of the time," he said. "I issue a lot of advisory opinions. My job entails taking the more general language of the decree and providing language for more specific compliance."
The Ohio native joined the Central Offices staff of the archdiocese Sept. 1, 2011. He also supervises the background check process used by the archdiocese to qualify potential employees and others who work with children.
Another change in the new revisions, he explained, was making language about the transportation of children more specific. Also, the language has been refined and made more specific in the policy requiring at least two adults be present for children participating in an archdiocesan activity, Coz said.
The archdiocese will also revise the membership of the decree review board, following USCCB recommendations. The board is being expanded to accommodate a broader skill set, Coz said, and ensure there is not a predominance of archdiocesan employees in its makeup.
The decree also contains the Ohio statutes on the mandatory reporting of child abuse. "We require that employees report to the appropriate civil authority as well as to the archdiocesan chancellor," Coz said.