Chatfield College launches mentoring program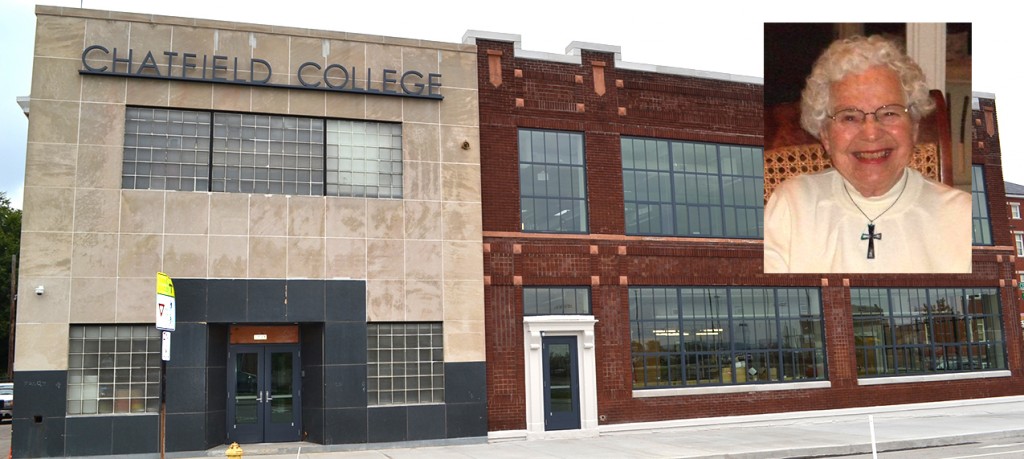 Chatfield College has launched a mentoring program at its Over-the-Rhine campus aimed at further helping its students succeed.
Volunteer mentors are needed. An organizational meeting for potential mentors was held July 26th at Chatfield's OTR campus located at 1544 Central Parkway, just south of Liberty Street.
"Many of our students, primarily single moms and adult learners, are capable of meeting the academic challenges of college. With our small classes, individual attention, and the tutoring help we provide, most can handle the academic requirements," explained Ursuline Sister Patricia Homan, associate dean and vice president of mission effectiveness. "But too many of our students are unable to navigate the day-to-day challenges life brings – from child care issues, to juggling doctors' visits, to transportation problems, or whatever obstacles that serve as distractions on a given day or week – and causes them to miss school and eventually give up and withdraw. Sometimes they just need a little encouragement and someone to talk to. A mentor is someone who can relate to them, to tell them they can do it, they need not give up!"
Volunteer mentors will be asked to attend a training session, pass a background check, and be available to meet with their mentees, on campus, for about an hour each month. Chatfield faculty and staff will help match students who sign up for the program with an appropriate mentor.
For more information, call 513-875-3344, ext. 130, or visit www.chatfield.edu.