Cincinnati Reds to 'Strike Out Hunger' with SVDP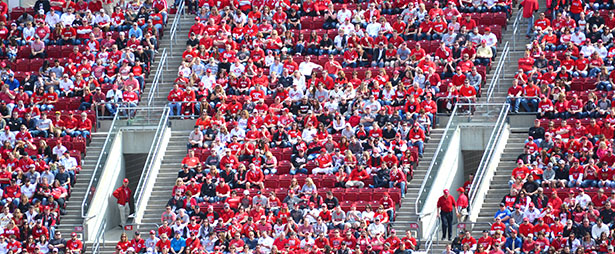 Press Release
The Society of St. Vincent de Paul-Cincinnati, the Cincinnati Reds and WLWT are partnering to Strike Out Hunger in Greater Cincinnati on Friday, June 20 and Saturday, June 21. 
Fans who donate a minimum of three non-perishable food items at Great American Ball Park from when gates open through the 5th inning of the Reds vs. Blue Jays games will receive a free ticket voucher to an upcoming Reds game, limit one ticket per person.
"Many visitors to our food pantries are asking for help for the first time.  After making sacrifices to keep up with the cost of living, they simply have nowhere else to turn for food," said Liz Carter, executive director of St. Vincent de Paul-Cincinnati.  "During the summer months kids are not in school to receive school lunches and organizations like St. Vincent de Paul become even more vital sources of aid. Just last summer, St. Vincent de Paul food pantries experienced an emergency food shortage due to the influx of people and children in need."
The 2013 St. Vincent de Paul Reds Food Drive collected over 15,600 lbs of food for families in need. In 2013, St. Vincent de Paul provided food to more than 100,000 people in neighborhoods throughout Cincinnati, enough people to fill Great American Ballpark two and a half times. St. Vincent de Paul operates many food services throughout Cincinnati, including the Edyth and Carl Lindner Choice Food Pantry in the West End, nine neighborhood-based pantries and many food closets.  More than 900 parish-based volunteers visit the homes of struggling families in their own neighborhoods to provide basic necessities such as food.
To learn more regarding the Reds Food Drive for St. Vincent de Paul, contact Reds Community Relations at 513-765-7335.  For more information about donating, visit www.SVDPcincinnati.org  or call 513-421-HOPE (4673). SVDP urged fans to share their #StrikeOutHunger photos and fun with them on Facebook and Twitter.