CRS deliberating over vice president in same-sex civil marriage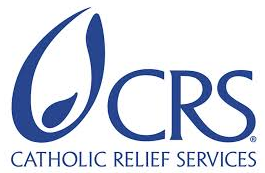 CNA
A communications official with Catholic Relief Services said that the organization is aware that one of their vice presidential employees is in a same-sex civil marriage, and is in deliberations about it.
"Rick Estridge has served CRS for 16 years and currently holds the position as our vice president of overseas finance. Rick is in a same sex civil marriage," said CRS senior manager for communications Tom Price.
"At this point we are in deliberations on this matter," he told CNA April 20.
According to public records from the Clerk of Circuit Court for the City of Baltimore, Maryland, published by the Lepanto Institute, Rick Estridge with CRS entered into a civil same-sex marriage with his partner, William Gorestas on April 4, 2013.
Estridge is vice president of overseas finance at Catholic Relief Services. He described his current position on his LinkedIn profile as follows, according to the Lepanto Institute:
"As Vice President of Overseas Finance, I lead the development and implementation of all overseas financial management systems, policies, processes and activities to ensure strong resource stewardship, operational efficiency, consistent financial performance, risk mitigation, and exceptional financial management across all overseas operations. I also act as the lead Finance representative of the Agency to all donors, partners and other stakeholders related to overseas financial reporting, and contract/agreement, policy and compliance matters related to overseas financial management."
The institute said that Estridge had also been publicly championing gay marriage on his Facebook page, though both his LinkedIn and Facebook accounts were later disabled.
The Lepanto Institute and related groups have previously accused CRS of facilitating contraception in developing nations and advocating behavior contrary to Church teaching. The U.S. bishops have investigated and rejected these accusations on several occasions, stressing their confidence in the organization's Catholic identity and the safeguards put in place to ensure that identity.
Catholic Relief Services was founded in 1943 by the Catholic Bishops of the United States to serve World War II survivors in Europe. The charitable organization serves in 93 countries worldwide, to all people regardless of race, creed or nationality and employs Catholics as well as non-Catholics.
CRS describes itself as a pro-life organization committed to protecting, defending and advancing human life throughout the globe in accordance with Catholic social teaching.
Posted April 21, 2015