Dad and daughter valedictorians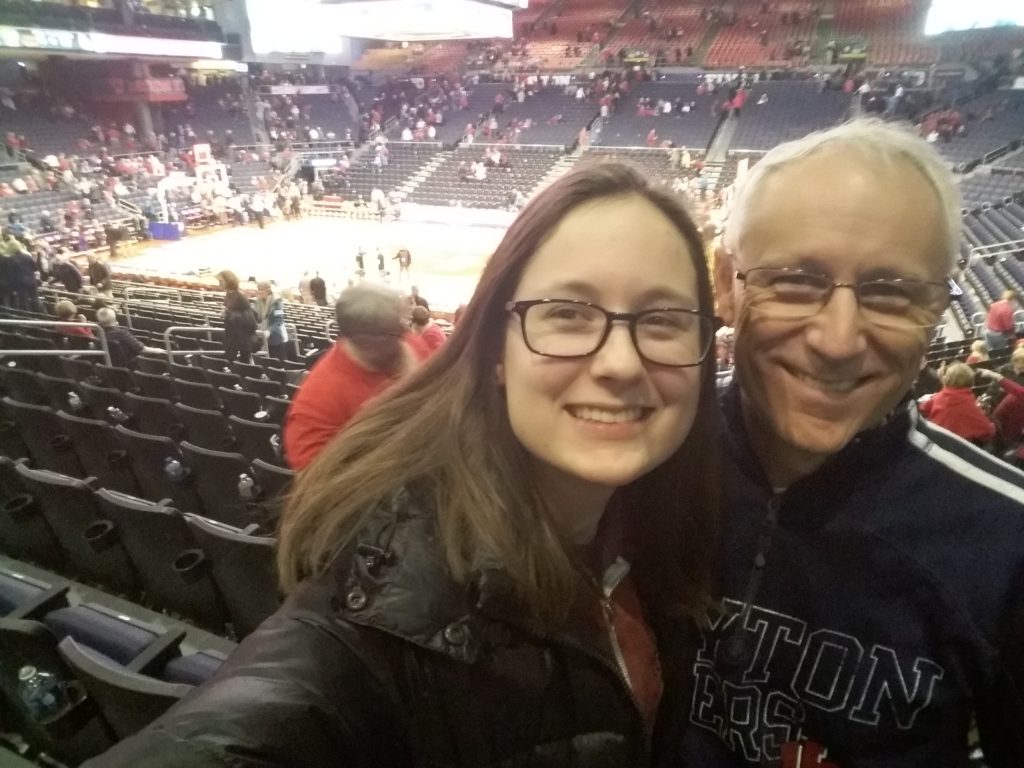 Dynamic duo speak 30 years apart at Carroll High School
from our June print edition:
By Eileen Connelly OSU
The legacy of Catholic education is strong in the Schlegel family thanks to Carroll High School.
Maria Schlegel was selected as one of this year's valedictorians 30 years after her father, David, was valedictorian for Carroll's class of 1988. David Schlegel said his daughter was in tears when she called to share the news. "She didn't just cry because she achieved something, but because this honor isn't just about her," he said. "It's about the teachers who helped her along the way, and her study buddies."
"My dad and I both came into high school with a similar mentality: to work hard and get the best education possible," the younger Schlegel said.
While both father and daughter appreciate academic success, they also feel trying one's best is essential.
"I learned my work ethic from my dad starting in grade school," said Schlegel, who attended Ascension School in Kettering. "My dad would sit down with us when we received our report cards, and he didn't care about A's or B's. He looked at the e ort category. That's what he wanted to see, and he would get a big smile on his face if we were making the best e ort possible."
David Schlegel also spoke of the "report card chair," noting that while he looked at children's grades, he was also very intention- al about reading the teachers' comments regarding their e orts and whether they were being courteous and kind.
"Carroll has so many things to offer— the academics for sure, but also so many service opportunities," he said. "It's a com- munity of people that worship and study together. All of that shaped who I am and who we are as a family."
During his time at Carroll, he was involved in track, football, and student council, among other activities. Maria Schlegel's involvement included playing varsity volleyball, and participating in the drama and Spanish clubs and Media 4 Car roll, a student-run audio visual club. Particularly meaningful for Schlegel has been the chance to grow in her faith.
"Our Catholic identity is everywhere you look at Carroll," she said. "The retreats, service opportunities and all school Masses are a fantastic gift. It's a great environment to be in with people who are on re with their faith as much as you are and to be able to share that."
Schlegel will be attending Miami University in the fall and hopes to major in public health or biology and Spanish. She would eventually like to work in scienti c research or with Doctors Without Borders.
"I'm proud, obviously," said her father. "She has the desire to learn and to embrace every experience and she immersed herself into life at Carroll. She's the kind of daughter that makes you beam as parent."
There are also four other Schlegel siblings: Anna, class of 2014; Nicholas, class of 2015; Samuel, who will graduate in 2021; and Tess, a future Patriot, who is currently in the seventh grade at St. Luke in Beavercreek.