Easter Rising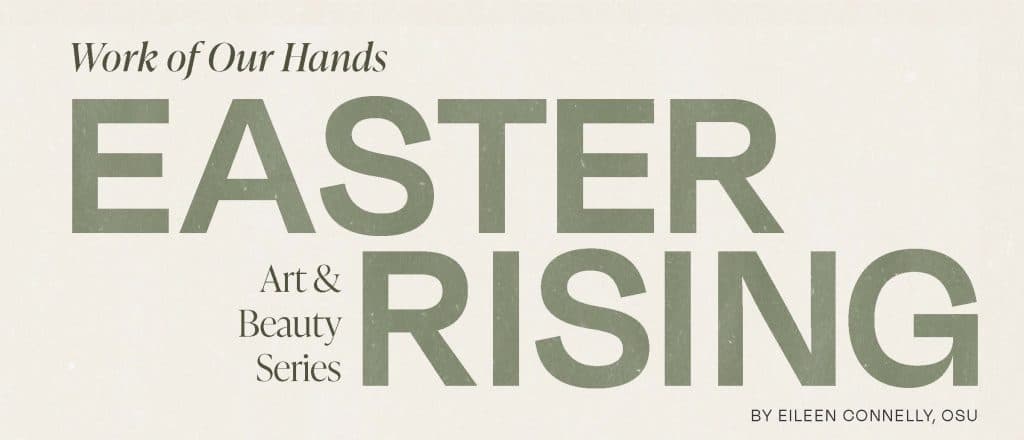 Music speaks to our hearts, builds community, provides an opportunity to thank and praise God and can even evangelize and transform lives in unexpected ways.
Such is the case with local folk band Easter Rising. Among its members are Father Adam Puntel (pastor of Our Lord Christ the King, St. Stephen, St. Rose and Holy Cross-Immaculata), Will Egan, Lucas Hennessey and Brandon Schoonover. How the group formed depends on who you ask, said Egan. People in Omaha say it was established in 2001, "When a couple of guys in the seminary started playing together," but it was 2002 when Egan started playing with his friend, Josh Mincher, at the Pontifical College Josephinum in Columbus.
"He was down in the bar one night and said he wanted to play some Irish music, and he asked if anyone there was a musician," Egan explained. "I said I was, and he gave me a CD of 10 Irish drinking songs, so I learned them; and we just sat on the bench and played them all one night. So, the band came to be because we wanted to play music together."
The band's name, Easter Rising, refers to both Christ's rising at Easter and the 1916 uprising that led to southern Ireland's independence from England. Over the years, the band has had about 25 members who joined and stepped away according to their availability. Between six and eight musicians currently participate consistently, while also juggling family and job responsibilities.
They play Irish songs, of course, said Egan, and American tunes, some oldies and classics, and basically whatever inspires them at the moment.
"We're a group, most of whom are Catholic, who enjoy playing songs together, often in front of other people," said Egan. "It's not a ministry in any technical sense, although I suppose Catholics attempting to glorify God through their mutual hobby could be considered ministerial."
Hennessey, who plays bass and sings lead vocals for about half the band's songs, has known Egan since 1991. After playing together in rock and Christian punk bands during high school, they went their separate ways. Hennessey attended Franciscan University of Steubenville and played in a local band, until it crossed paths with Easter Rising at a couple shows. That was when he increased his involvement in the band that today is a meaningful musical outlet for him.
Introduced to Easter Rising in 2006, when Egan encouraged him to "get your guitar" and join them for a gig in Omaha, Father Puntel finds great joy in his fellow band members and their music. He said, "It's something infectious you want to do. You want to share with people. You've been given this gift and you don't just want to let it sit upon a shelf. There's an energy to it that I don't think you can fake."
The band starts every gig with prayer and strives to end with a Marian hymn, he added. "You know, we wear on our sleeves who we are, so I think as we're playing, we want people to see beauty. We want them to see something transcendent. And I think [we're] doing that in a way that is accessible. You know, someone may never have gone to a church when they were little, or maybe were never gifted with faith in their families. We might be the only people they meet in their whole journey."
Opportunities for evangelization are plentiful, noted Father Puntel. Of course, the band is called upon to play gigs around St. Patrick's Day, but they've also played numerous times at Cross the Bridge for Life and performed at other events, including weddings, parish festivals and pregnancy center fundraisers. "We always try to do things that make a good impact in our world and in our faith," he said.
Father Puntel noted that the band affected several members in a "unique and beautiful way" when they met their wives through others in the group or at a gig. "Then loved blossomed, and a lot of years later, there are a lot of awesome children in the world and [great Catholic families that] got their start; not entirely because of the band, but it played a role."
Hennessey believes the band members are best able to evangelize simply by their witness, sense of community and just being themselves. "We are who we are on stage, off stage, and [we] don't put any airs on about that," he said. "I think that is, in itself, an indirect display of our faith because we're not going to hide it, but we're not going to be preachy and explicit … . But I think that just being out in the world and doing what we do and being who we are interests people in a certain way. And I think there's something that draws people to come listen to us play."
"If I'm playing music, it's a chance to feed [my faith and help it] grow, and connect with others and build community," Egan said. "I think every moment we're trying to live our lives in such a way that God is glorified."
This article appeared in the March 2023 edition of The Catholic Telegraph Magazine. For your complimentary subscription, click here.