Editor's Note: Finding Hope Amidst the Darkness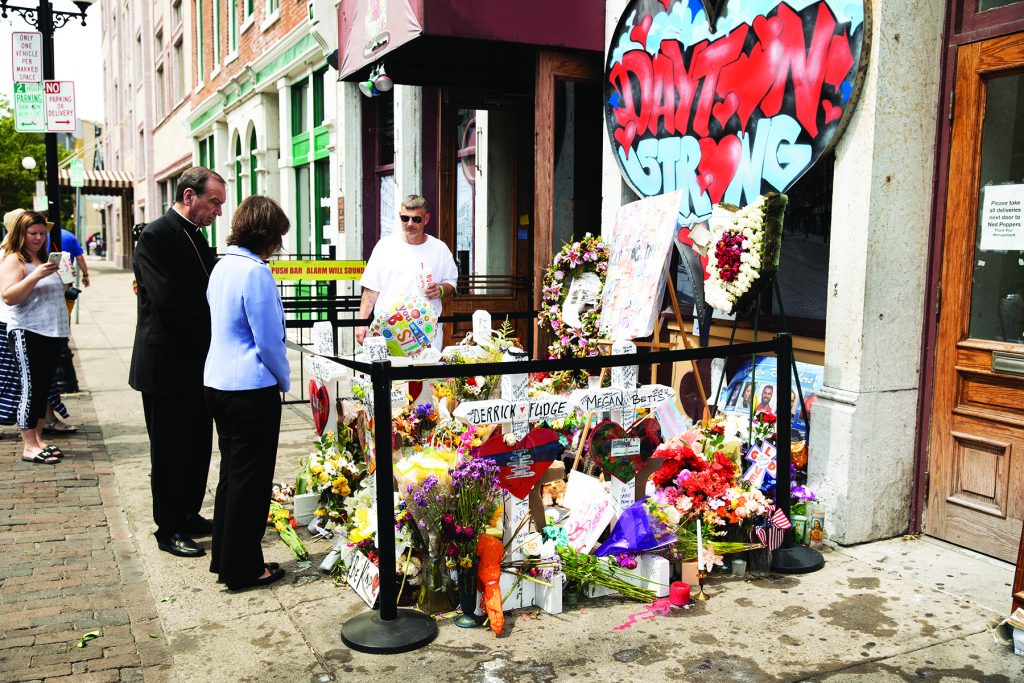 It was the weekend following a difficult week – a chance to be with my family, to soak in the joy and innocence of life through the eyes of my children. On Sunday, as I got out of bed and began to ready myself for the morning routine, I saw the news alerts on my phone.
Another mass shooting, right on the heels of the one in El Paso, but this time it was much closer to home. The massacre in Dayton took the wind completely out of my sails. As I learned about who the victims were, the reality of their loved ones' suffering resonated deeply with me. I stared at the photo of one of the victims – a mother of two young children. Two children who will have to grow up without her by their sides, loving them, guiding them, holding them.
I carried it on my heart that day, as I worked with our photographer, Jeff Unroe, to get coverage of what was happening in Dayton in the aftermath. And as I gazed at my own children, playing joyfully with their dolls and skipping through the backyard, I worried. Worried about their futures and what they will have to face as gun violence continues to mount. How do we, as adults and as parents, continue to remain strong in the face of such hurt, such fear?
Less than two weeks later, I found myself in the car with the archbishop and a coworker on my way to Dayton. As part of our visit, we met with employees of Catholic Social Services before visiting and praying at the scene of the shooting and looking at all the damage the tornadoes wrought in the community just a few months earlier.
Listening to the victims' stories paired with seeing the devastation in person was gut wrenching. But even still… even in the midst of all that pain, of all of that overwhelming destruction, there was still something shining in the heart of the Dayton community. As we prayed at the site of the shooting, strangers approached us with water bottles to combat the heat. At Queen of Martyrs Church, which had significant damage from the tornado, they greeted us with joy and optimism as the parish priest and members of the faithful showed us the repairs they had accomplished and planned to reopen the school in four days' time.
"But those who hope in the Lord will renew their strength. They will soar on wings like eagles; they will run and not grow weary, they will walk and not be faint." (Isaiah 40:31).
I can't pretend that there is an easy catch-all solution to keeping a damper on fear and uncertainty about the future, but as Catholics, we are called to place our trust in something much bigger than ourselves. We are called to faith, even in the midst of such devastation; and our faith calls us to hope. For what is faith if not hope in Jesus, hope for life with Him after this one?
As I continue to mourn those who I will never know personally, to walk along hand in hand with those who pray for them, I continue to see glimpses of hope. Witnessing the courage of those who make huge sacrifices in their own lives to give their whole hearts to helping those who need it most is, to me, hope incarnate.