Editor's Note: Your School, Your Family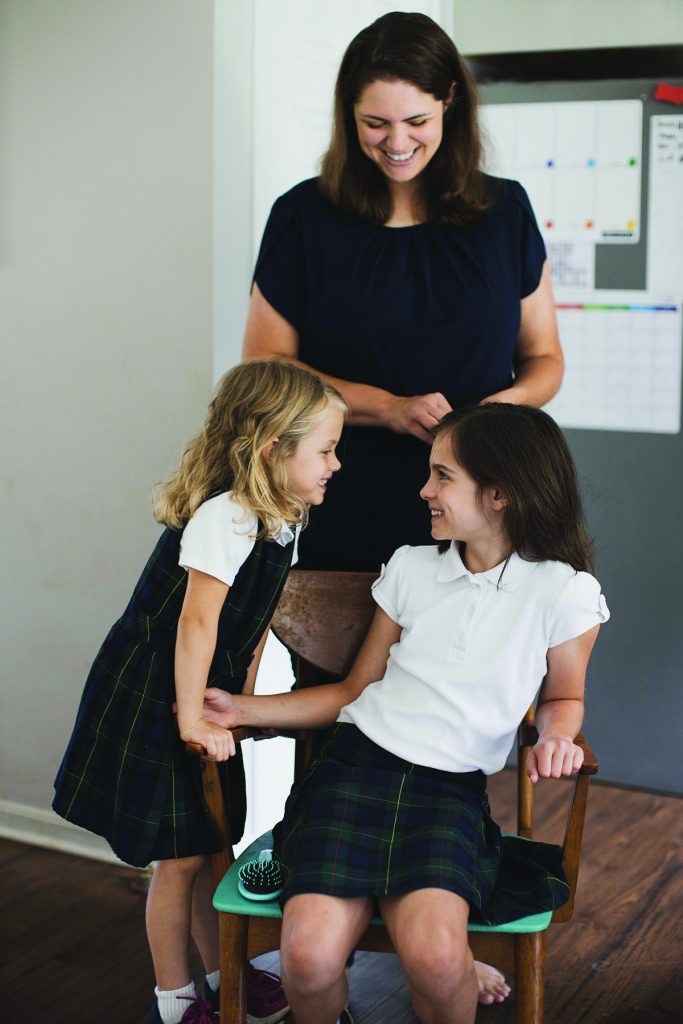 As we planned to move the 850 miles from Louisiana to Cincinnati, my husband and I had a huge priority in mind: We had to find the right Catholic school for our children. At the time, they were attending a wonderful, small Catholic school in North Louisiana. So, not only would the right school in Cincinnati provide them with much-needed consistency during this upheaval in their lives, but all of my experiences with Catholic schools have shown me that your school often becomes your family.
Fortunately for us, the archdiocesan superintendent was able to help point us in the right direction, and we found a school that fits us perfectly: smallish, Catholic to the core and one big, supportive family. Once we made the move, my children spent the entire summer dreaming of their new school and all the other children they would finally get to meet.
And our new school didn't disappoint. Our children jumped right in, and their classmates and teachers welcomed the strangers, acting as the hands and feet of Christ to them. It has been one of the greatest blessings of our lives.
Even after in-person school dismantled in March, school continued to be a lifeline for our family – not only in the traditional, educational sense, but also as a support system. We spoke with teachers about joint hardships, participated in "Cupcake Wars" via Zoom with my daughter's classmates, and teachers even helped us stay on track with faith education.
School is an important part of our lives, whether we're alumni, students or caregivers for students (or future students). This month's issue takes a look at going back to school: from all the things our schools are doing to plan for teaching in person during a pandemic (Click here ), to resources for talking to your children about preparing for uncertainty and the likelihood that, at some point during the school year, we may very well find ourselves distance learning again (Click here).
This issue also features everything from high school to seminary to campus ministry, and how faith can be the thread that weaves all stages of school together throughout our children's lives.
I hope this issue helps you prepare for a great year of learning.
Jessica's Editor's Note appeared in the August 2020 Issue of The Catholic Telegraph Magazine. For your complimentary subscription, click here.