Encounter and Dialogue lead to understanding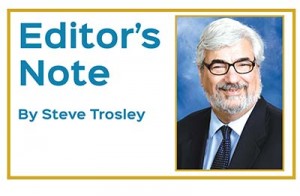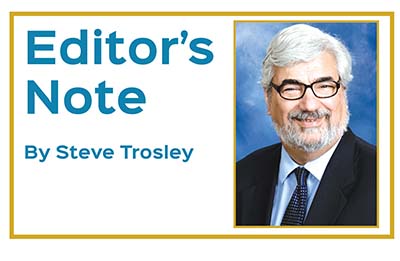 The young news clerk at the newspaper I edited in North Carolina had a healthy, if peculiar curiosity about Catholics and our beliefs.
Did we really pray to statues? Did we pray in a language (Latin) also used by Satan? Did we really drink blood at Mass? Did all Catholics have the "giftin's" of Satan?
The preacher at her Primitive Baptist church told her we did. He warned her that if a Catholic convinced her otherwise, that was proof he had the "giftin's."
My news clerk was a good employee, although she occasionally spread her arms and stared at the ceiling when, she said, the spirit came to her. You can tell when a person is timid or if that person is truly afraid of you and she was clearly afraid of me — and not just because I was her "Yankee boss man."
She admitted to a fellow employee that she was conflicted because while she believed her preacher, she also did not see me as a person with "the giftin's," which was of course, proof that I had them.
I was trying to answer her question about priestly celibacy one afternoon when she told those gathered at the editing desk that Catholics all had the mark of Satan – 666 – behind their right ear. She wanted to see for herself, but she was afraid. Our class clown (all newsrooms have one) sidled up to me and grabbed my ear, saying in his laid-back Down East drawl, "Oh Lord, have mercy."
"What does it say?" she asked breathlessly. "Does he have the mark?"
He responded: "It says, 'Made in Taiwan.'"
We all laughed until our sides ached and I showed her I had nothing written behind my ear. She blushed and I assured her my feelings were not hurt and she said she did not know what she was going to tell her preacher. "But I'm glad I don't have to hate you anymore."
Fear does not always lead to hate, the philosophers tell us, but the Catechism tells us hate is one of the passions that can be "perverted by the vices." (1774) So while hate is a reasonable explanation for hate, it's not an excuse.
Every year, we used to walk my immigrant grandmother to the U.S. Post Office. She had to present herself there each year because she was a resident alien, spouse of a naturalized citizen. She was embarrassed by her broken English. In fact, her broken English caused her to fail her citizenship test because the presiding judge thought she was making fun of him.
When I hear someone talking trash about immigrants — not refugees, who are people literally running for their lives — I remember all of the stories of my grandparents from Sicily. They were short, swarthy and mostly illiterate. They followed the rules and they came here to work, doing their best to blend in, despite not looking "Midwestern," which turned out to be their only crime.
My grandfather used to get teary when he talked about gangs of men and boys chasing him through the streets, throwing rocks, brick bats and insults at him on his way home from work. That's probably why my mother and aunt, his daughters, both women you distressed at your own peril, would bristle when someone called any of us a "dago" or "whop."
Some of Nonno's less law-abiding peers gave people reason to be fearful, although the hate of others was no excuse for aggression.
Like the news clerk, they feared what they did not understand and they hated what they feared. Pope Francis says is true: "encounter and dialogue," one-on-one, kind understanding is all it takes to "clear the ear."